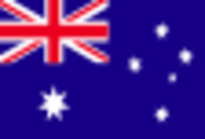 Kangaroo Island
An Aboriginal legend narrates how long ago a husband punished his two wives for not obeying by rising the water to drown them, thus breaking Kangaroo from the Australian mainland. Nicely done! Once a settlement for whalers, escaped convicts and castaway sailors, Kangaroo Island metamorphosed into an unlikely touristic destination with virtually little commercial make up and advertising face lifts, perhaps for a simple reason – raw untouched beauty.
Today, life on Kangaroo Island boasts unspoilt white beaches, luscious food and wine and a slow laid-back spirit. Don't be amazed if you see seals blobbing about the coast or a Kangaroo hopping about, sitting on its tail or a Koala hugging a branch up on the eucalyptus tree. National & Conservation Parks cover one-third of the island, giving enough living space for the wilderness to bloom. Famished, head to the nearest restaurant as the island is a gourmet's treat.
READ MORE
MUST DO's
HOTELS
RESTAURANTS
itineraries
travel agents
TraveLibro Recommended Hotels
$$$ - Luxury $$ - Mid Range $ - Place To Crash
TraveLibro Recommended Restaurants
$$$ - Expensive $$ - Mid Range $ - Cheap Eat
Oops! We have no registered agents from Kangaroo Island.
We will update this space with trusted agents very soon.