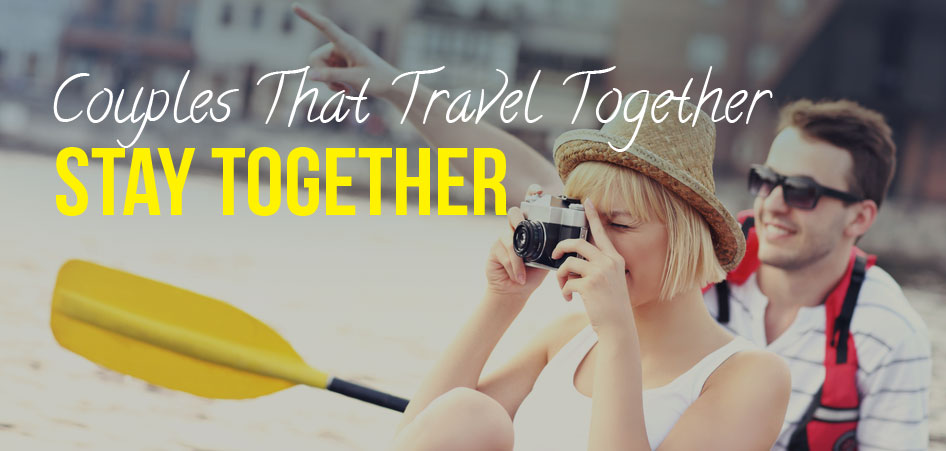 Travelling together is your elixir of life and you live to explore the world, ticking off destinations from your bucket list. You love to add a dash of adventure to your marital life and how! To add to that zing, we bring you some of the popular globetrotting couples, who stepped down the corporate ladder and followed their heart on an exciting journey discovering the world. Read on to gain interesting insights on their travel life and embark on that trip you planned for yourselves.
Gypsy Nesters: Veronica & David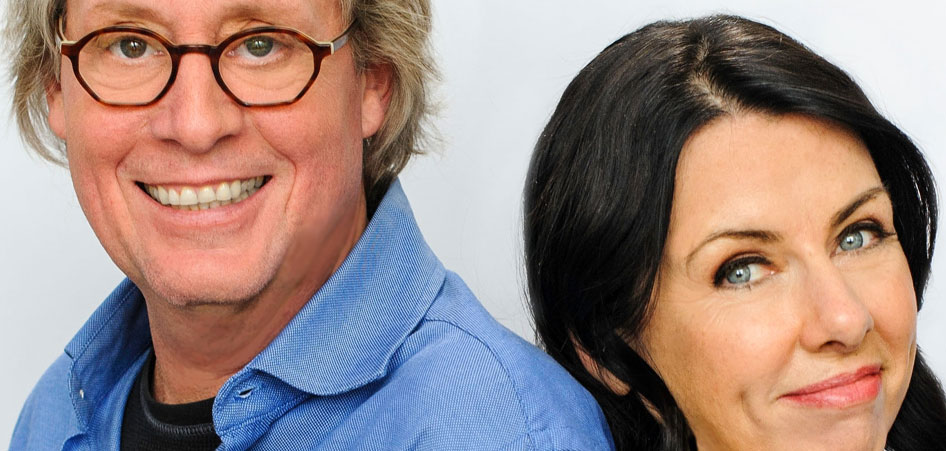 About:
Growing up in the mountains of Colorado, David moved on to become a music performer, recording artist, songwriter and a radio personality in Tennessee. Meeting his better half, Veronica, a valley girl, they eloped at a young age and spent thirty years in marital bliss raising three beautiful children. Now hit by the infamous 'empty-nest syndrome', they decided to hit the road and explore the wonderful vistas of the world travelling across six continents and visiting about forty seven countries. Read up about their travel chronicles on their blog.
Our Big Fat Travel Adventure: Amy & Andrew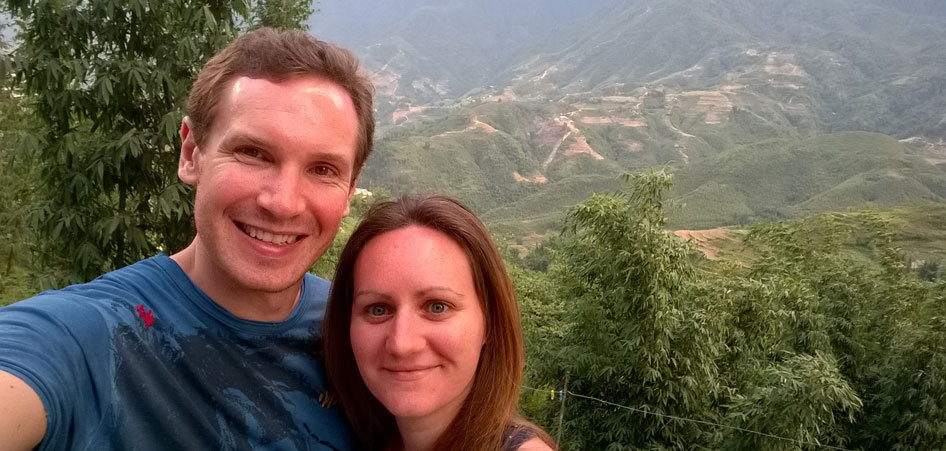 About:
Whether a road trip around USA, New Zealand or Australia, a backpacking holiday through South-East Asia, or, a volunteer travel escapade to Thailand and Philippines, UK couple, Amy and Andrew have almost travelled the length and breadth of the globe. Working for three years in London to kick-start their new travel life, they have funded their present journeys working as English language teachers in Spain and Vietnam. Since Amy worked in online journalism in UK it was only natural that she documented their travels on a blog. This has grown to be much more today, with the couple making new friends and doling advice to those who love to travel and teach abroad. Log on to their blog and get inspired with their travel stories.
Green Global Travel: Mary & Bret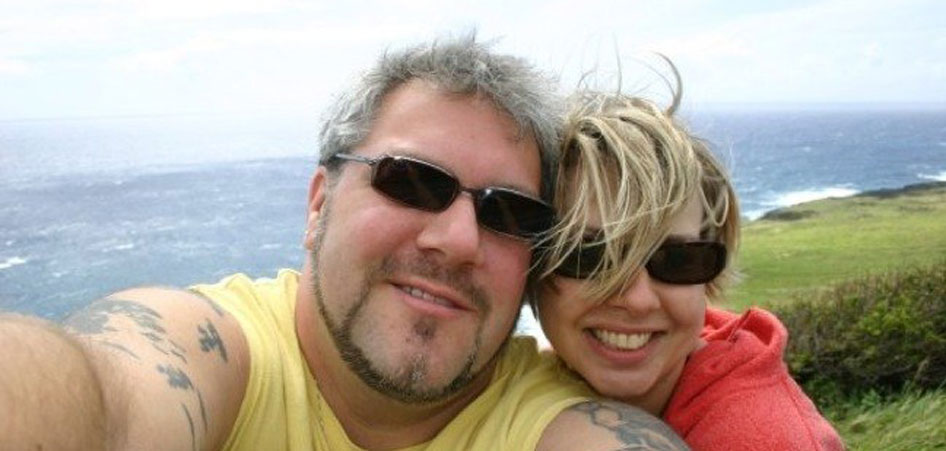 From adventure travel to luxury experiences, Mary and Bret have done it all and have literally lived through thick and thin. While Bret was an avid traveller in college, he hated travelling by himself. So, when they both realised they loved to travel, they bonded immediately. They took their first press trip to Hawaii as a couple and experienced a harrowing flight, avoided being narrowly hit by a wild boar, and Mary conquered her fear of water by snorkelling at Kealakekua Bay, besides other adventures. Through time, with several ups and downs, they took solace in their travels and today Mary manages Bret's freelance career as a travel blogger. Check out their trails here.
Nomadic Boys: Stefan and Sebastien
About:
A couple partying in the same bar, spot each other, get together, and find true love. It's what fairytales are made of...which was the same for Stefan and Sebastien, a couple from London, who not only found true love with one another, but also a yearning for travel. Both had cushy jobs and led comfortable lifestyles that soon lost its sheen. They craved for some adventure, some excitement, something different and wanted to travel the world. This desire translated into a 'big trip' in 2014 after a few years of planning and saving. Since then, they've travelled across Russia, Mongolia, China, Japan, Nepal, India, Maldives, Myanmar, Laos, and more. Their blog started as a platform to record their romantic sojourns, the local gay scene and their culinary discoveries. Most interesting are their gay experiences in different parts of the world that gives an insight about the scene in different countries. Discovering every dynamic facet of the world is their passion and you will find it all here on their blog. So, log on and go exploring!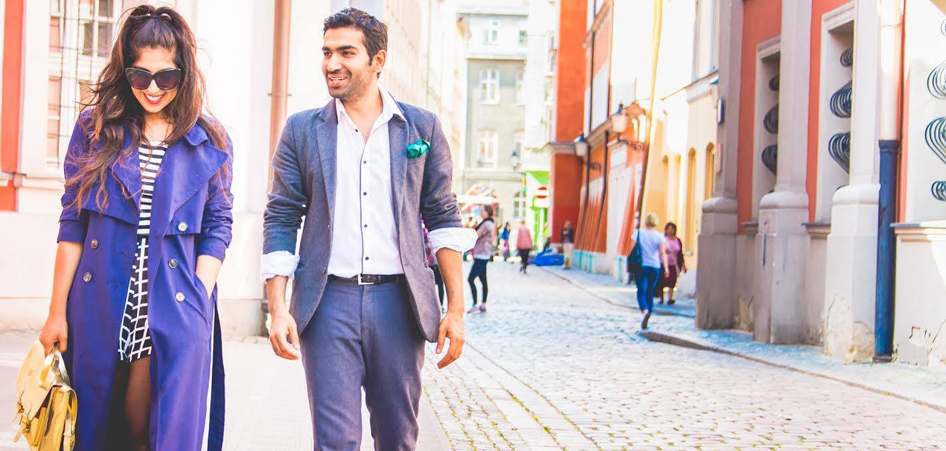 About:
Savi who describes herself as an urban gypsy and Vid, a nomad at heart and a coffee geek as he calls himself, together traverse the globe exploring unique facets of each country and region, from the best accommodation to cultural nuances to exotic gastronomy. Living in London they save every bit to travel as often as possible and have visited 40 countries so far, from South Africa to Austria, to Israel to the Czech Republic and constantly adding to their list. Check out their itineraries, travel feeds, browse through their photo albums and plan your next backpack, luxury or adventure trip drawing from their plans.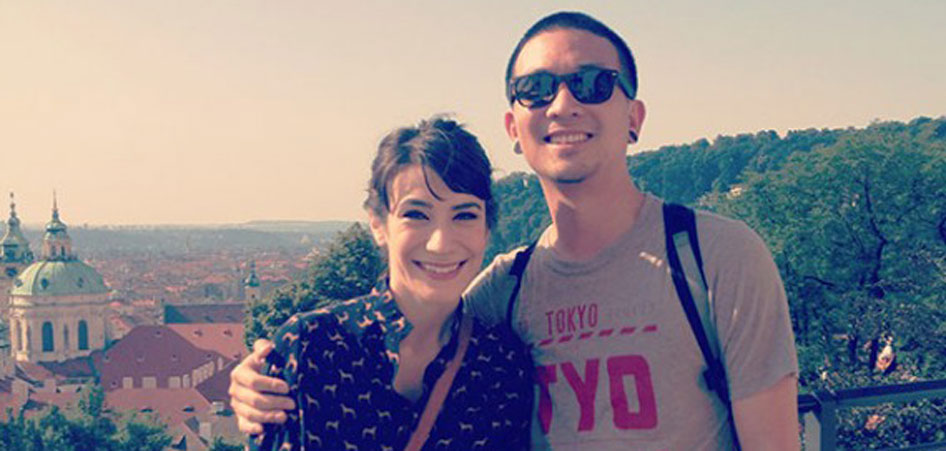 About:
'Every adventure is life-changing and elevates the depth and understanding of ourselves', believe Nicole and Frank. Nicole, an English teacher, with her goofiness, and Frank, an owner of a design and animation studio and a logical planner, make a perfect travel duo. From travelling through high-traffic sites to hitchhiking to new destinations, they revel in every kind of travel and have an interesting tale to narrate each time. In between advancing careers, building a family and saving up for their golden years, they take off to different destinations to get a breather from the routine life coming back rejuvenated. The best part, their adventures and itineraries are for all those who love to explore the world without spending huge amounts on their holidays. Look up their blog to know more about this couple's travels and delve into their adventures to plan your next vacation.
Goats on the Road: Dariece & Nick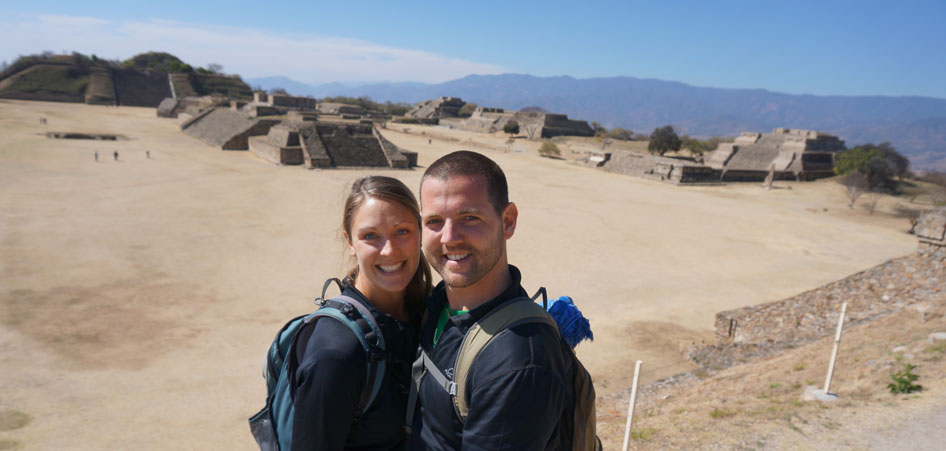 About :
A desire to enrich their lives with something unique and out-of-the ordinary, Dariece and Nick chucked their 'normal life' selling everything, from their house to their car and set off on a life changing 13-month trip through Southeast Asia. They returned to Canada to save some money for another holiday and this time took off to Africa, Middle East, Europe, and Asia. Later, a stint in China as English teachers for a year replenished their monetary requirements, while they also started their website around this time. Since then, chronicling their journeys on their blog with captivating pictures and videos keeps them busy. Check out their trails and get tips for your next vacation. In case you are inspired enough to start your own travel blog, check out their 'how to start a travel blog' and begin your exciting ride.
The reDiscovery Project: Ambika & Hoshner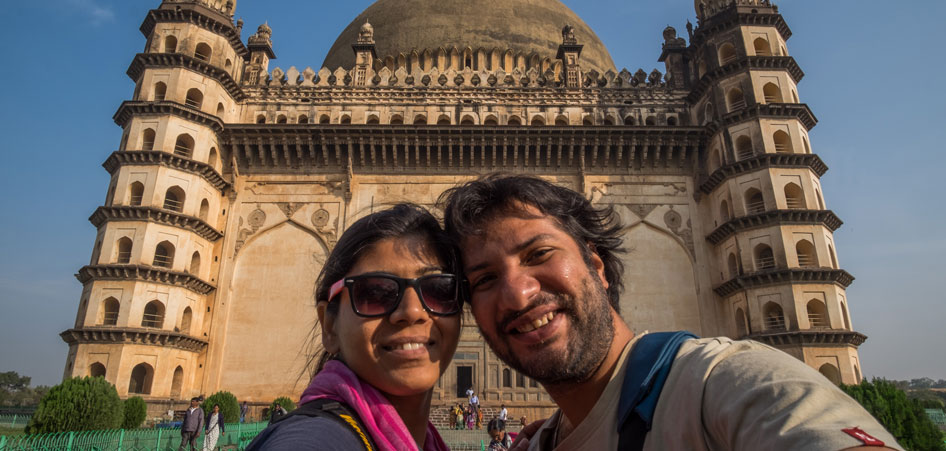 About
Throwing caution to the wind (if we may say so), Ambika and Hoshner acted on an intoxicating idea that was germinating since long in their minds—to travel for weeks on end in local transport and on open roads, chasing the moons and sunsets. The idea itself was planted several years ago on a road trip to Uttarakhand. However, following a predefined path like good working couples, they became your typical married city dwellers indulging themselves shopping, eating at fancy restaurants and vacationing in Europe. However, their hefty pay-packets couldn't give them the time they wanted to spend with each other. It became a luxury. So, one fine day, Ambika felt she had had enough and quit her job. Hoshner followed a month later and they embarked on their 'reDiscovery Project' documenting their journeys on their blog, mainly to keep their loved ones back home abreast with their whereabouts. Rediscover yourself with the reDiscovery Project here.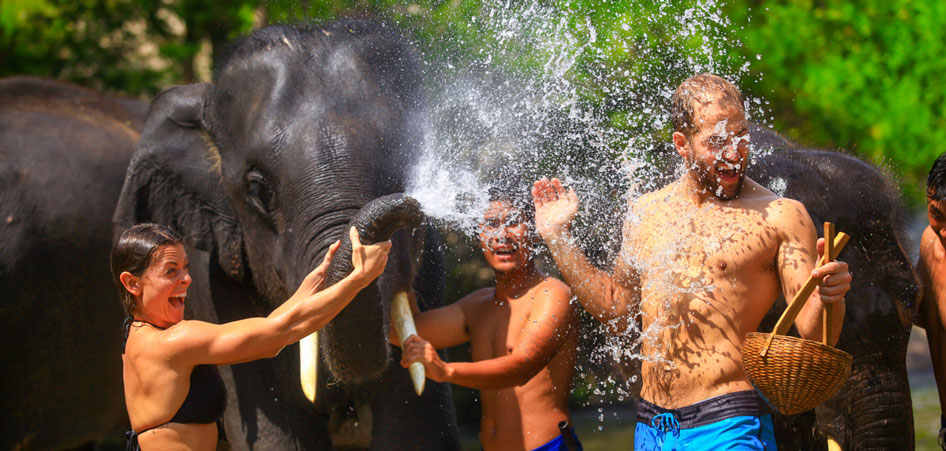 About:
Collette and Scott, two wanderlusters go through the world experiencing unique destinations, luxurious getaways, fabulous adventures and are constantly looking for new vistas to satiate their hunger for travel. Taking the plunge in 2015, they arrived at a decision to explore the world 'full-time', thus also inspiring others to travel more. Quitting their jobs and renting their house and throwing caution to the wind, they embarked on their goal of discovering the world with its many wonders. Their blog is a storehouse of not only their journeys, but also offers interesting nuggets of information on the different destinations they have travelled to and other travel-related tips. Find it all here and as Scott states...explore, dream, discover.
Getting Stamped: Hannah and Adam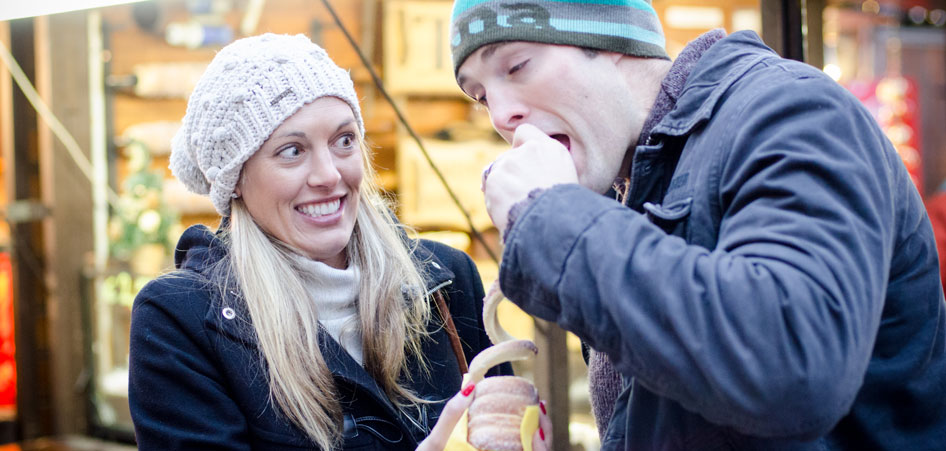 About:
How about giving up the much-desired 'American Dream' and following your heart's desire for a change? That's exactly what Hannah, a former tax auditor by profession and Adam, previously a mechanical engineer did after years of sticking to the grind and experiencing a burnout, shortage of time and too much 'normalcy' after a few years. And are they happy with their decision? Since 2013, when they took off after giving up their careers, the couple has 64 countries stamped on their passports. Putting down all their adventures and experiences on their blog with spectacular pictures of their travels is what they revel in now. Take a slice off their interesting tales from here and get inspired to discover this fascinating world.
With so many interesting stories of couples who travel and discover this fun, exciting and even quirky world, we believe we have given you enough reasons to discover more of the world together. So go ahead, pack your bags and head off on a soul-searching trip with your soul mate.