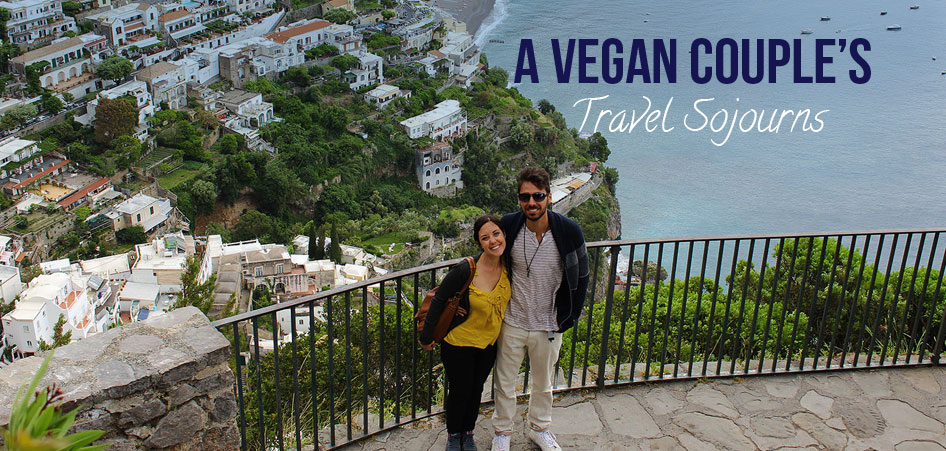 Everyone likes to be young, footloose and fancy-free, doing their own thing, exploring the world at their own pace. Yet, few of us actually act on this dream making it come true. Lauren and Justin is one such couple who turned their online diary into a full-fledged travel blog. Read all about this vegan travelling couple's sojourns and heart-warming tales from their travels here.
1. A brief bio of Justin and Lauren as individuals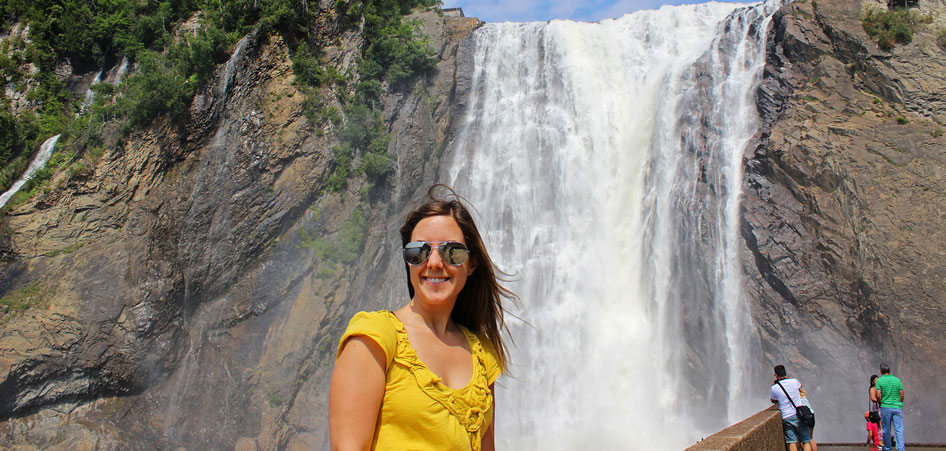 Justin and Lauren are a couple from Toronto, Canada who travel part-time while holding down full time jobs in the media industry. We both love outdoor adventures and exploring new places whether it's a city or somewhere in nature.
Lauren is the writer, photographer, and videographer for Justin Plus Lauren. Lauren loves finding the best vegan food while travelling the world. She also loves animals, hiking, yoga, and knitting.
Justin helps with the photography and videography for the blog. He loves film, playing baseball, going to concerts, and playing video games. Lauren and Justin have two cats: Chickpea and Peanut.

2. Tell us about your first trip together?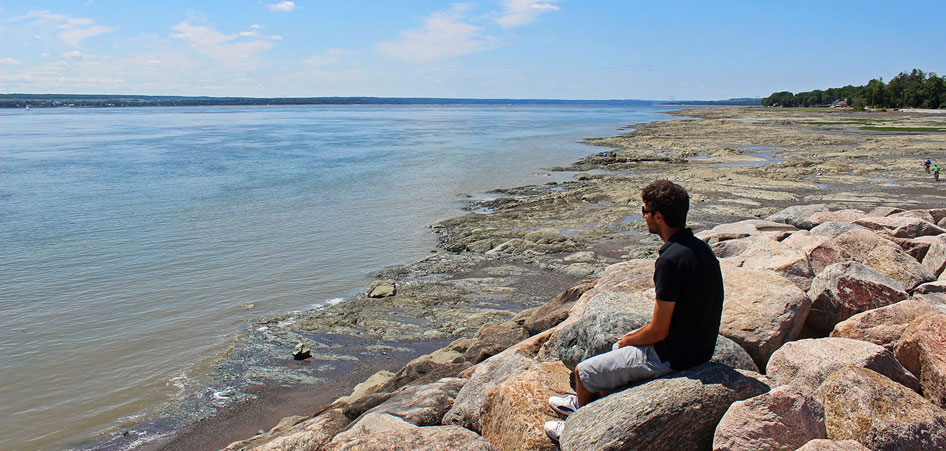 We took several smaller road trips before getting on a plane together in the beginning of our relationship (visiting Montreal, Put-in-Bay Ohio, among others). Our first trip together was a Caribbean cruise for a week, where we stopped at several islands: Grenada, Dominica, Bonaire, Aruba, and the Bahamas. Though we spent parts of it relaxing in the sunshine, we planned many amazing activities like snorkelling with sea turtles in Bonaire and whale watching in Dominica. This was the first larger trip that we blogged about, too!

3. How did the idea for the blog germinate?
I (Lauren) decided to start the blog back in 2013 as a way to keep track of our travels together as a couple, like an online diary. I didn't know if anyone would read it, but I liked the idea of keeping it as a memento of our relationship. I really started getting into travel writing, photography, and making short videos. The blog became less about being an online diary, and more about providing a service to other people looking to plan their trips. I always read lots of blogs to help plan my holidays, and wanted to get involved by sharing my stories and itineraries with others. We won a videography contest with Fairmont Hotels and GoPro, and travelled to Bermuda together to create a video for their YouTube page. After that, I got more serious about writing regularly for Justin Plus Lauren, as well as maintaining our social media channels. Nowadays, I write about all my travels! I go on trips without Justin sometimes (with my sister, a friend, or even solo) and I write about those adventures, too. I seem to have a trip to take at least once a month, and I adore my travelling lifestyle!
4. Tell us how you'll juggle between your full time jobs and part time travelling.

We both work as freelancers in the television industry. Justin and I both work together at the same job and workplace (how we met!). We are able to work full time hours as much as we'd like, and we're also able to book off as much time as we want. Though we aren't getting any vacation pay when we book off time, our jobs give us the flexibility to travel when we like. And when we are back at home, we work more hours to save up for future trips. Also, when I'm at home, it gives me lots of time to write blog posts! The blog is like my second full time job, really, in terms of work. But, it's a passion of mine and I love it, so it doesn't feel like work.
5. Have you struggled to find enough vegan options while travelling?

We haven't had too difficult of a time. It's easy in the big cities – Rome, Reykjavik, large cities in Canada and the USA. Even when I travelled to Kenya on a volunteer experience helping animals, the organizer arranged vegan meals for me. Iceland was definitely the trickiest place to find vegan food outside of the main cities. With that said, when it's tough to find vegan food, we rent apartments and do our own cooking. At the grocery stores in Iceland, it was really easy to find some vegan substitutes for meat and cheese, and I was able to whip up quick dinners like pasta or burritos. I also plan ahead of time by doing my research. It's always a good idea to pack lots of energy bars just in case, too!
6. Which is the best culture you have experienced?
That's such a difficult question! From the places we've gone, the cultures have varied greatly. Generally speaking, people are always so warm and welcoming when they discover that you're visiting their country. Bermuda was the friendliest country we've ever visited – people would shout across the street to help us with directions if we even looked mildly lost. It's the only place we've visited where people won't only say hello to you on the street, but will also ask you how you're doing! We also loved exploring the rich culture and history of Italy. Not only is it like a museum everywhere you turn, but the people love the arts, music, and of course, food!
7. Which is your favourite country and why?

It's so hard to pick a favourite. Right now, I'd have to go with Iceland because it was a long-time dream of mine to travel there, and I recently spent two weeks there. It's such a beautiful place. The views are breathtaking. I was continually inspired by the dramatic fjords, the stark mountains, the black sand beaches, the numerous waterfalls, and the animals (puffins, whales, horses, and even the sheep!). Driving around the island for two weeks gave us a lengthy amount of time to explore wherever we wanted to go at our own pace.
8. Share your most memorable/heart touching moments during your travel?
It was very memorable and heart touching to visit the elephant orphanage in Nairobi (David Sheldrick Wildlife Trust). These young elephants were orphaned as their parents were killed by poachers for their ivory. Visitors were allowed to watch one of their feeding sessions. The baby elephants came romping out together, anxious for their bottled formula. They also played in the mud, rolling and splashing around. It's so sad to think that animals die at the hands of poachers every day. It's so sad that these creatures are becoming increasingly endangered and extinct because humans can't leave them alone. I was happy to learn that these rescued baby elephants would be released back into the wild when they are old enough to be accepted by other groups of wild elephants.
9. Three visuals that sum up your journeys around the world.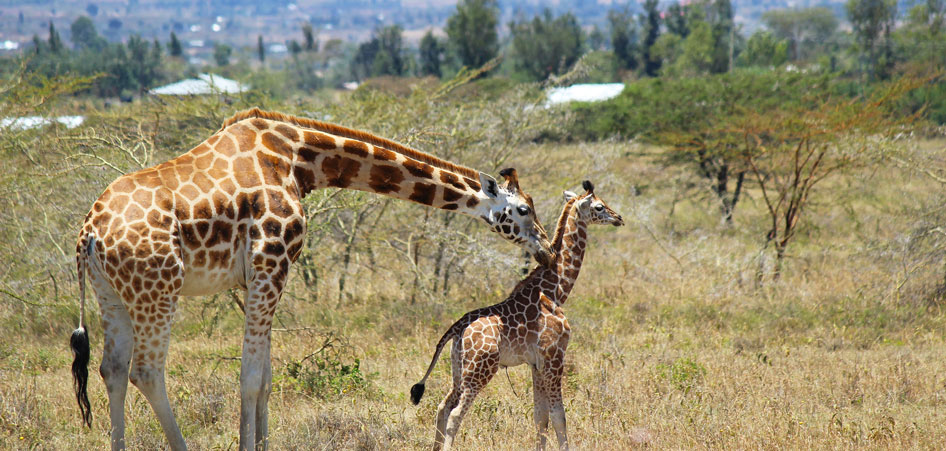 When I volunteered at a wildlife conservancy in Kenya, we did a lot of field monitoring of the endangered Rothschild giraffes. There were several baby giraffes we discovered and got to name. This little giraffe was only two weeks old, and still even had his umbilical cord hanging down. I named him Justin, as Justin wasn't travelling with me on that trip and I thought it would be a really nice present to him! Not many people can say they have a giraffe in Africa named after them.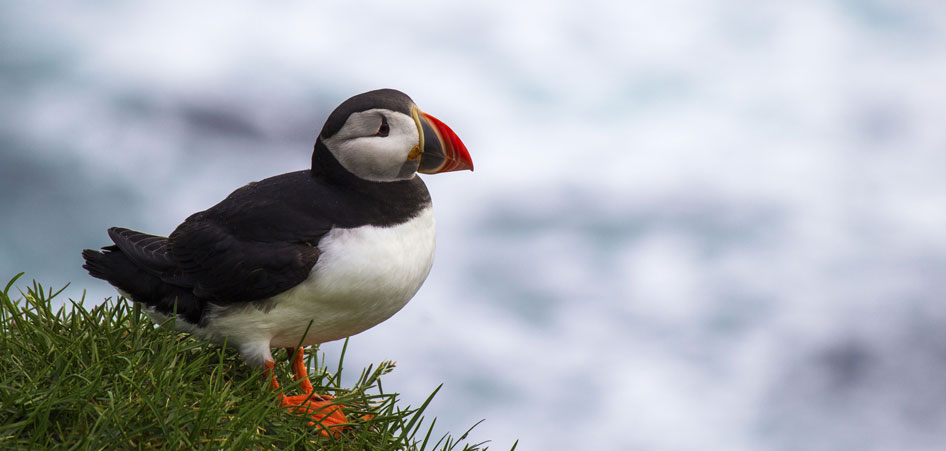 We travelled several hours to the Westfjords of Iceland to the Latrabjarg cliffs. This is the largest bird nesting site in Europe, and the most western point of Iceland. We saw so many adorable puffins there, lined along the cliffs! It was worth the trip out there.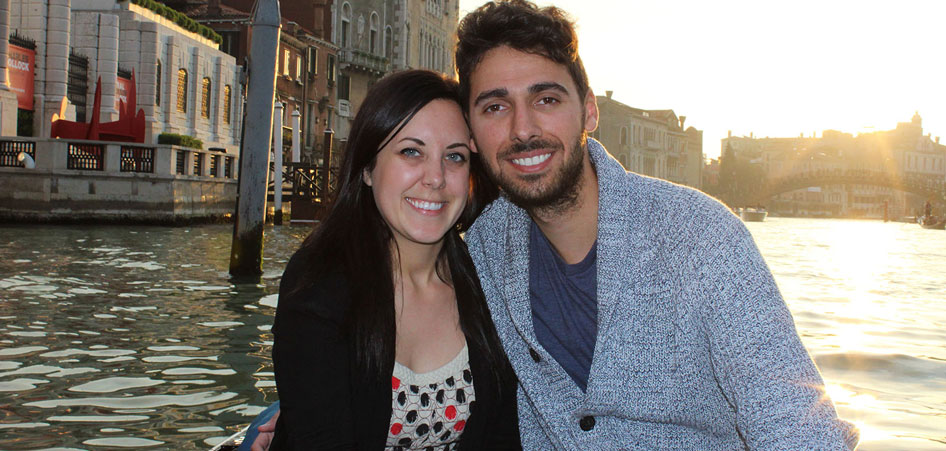 Of course, if you're a couple travelling to Venice for the first time, you've got to take a gondola ride! It might seem touristy, but it's one of those iconic things you've got to try. It was very romantic as we floated along the narrow canals.
10. Share with us your favourite travel quote
I love the quote, "Travel is the only thing you buy that makes you richer". It's much better to be rich in experiences and incredible memories than have money sitting in the bank, or material possessions. Life is so short, and I'm going to live mine to the fullest.
About: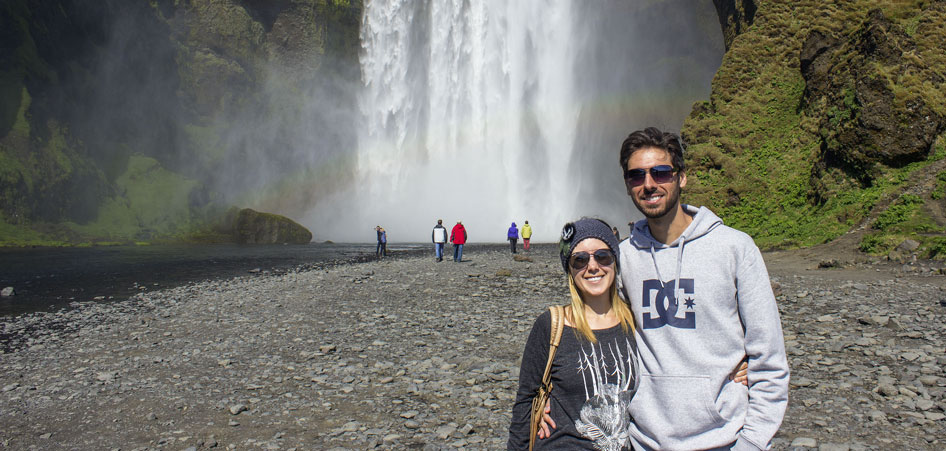 Two media professionals, two souls that love music, nature, animals, and eco-friendly travel come together and decide to paint the world in technicolour exploring, unravelling, and soaking in its myriad hues. And...chronicling all those wonderful experiences and memories on Justin Plus Lauren, their blog further adds to their colourful world. Step into their mesmerising world of adventure and lose yourself in their engrossing tales.