When was the last time you unplugged from work completely and took off to that exotic holiday you had planned for so long? You may have to think real hard maybe; you are so bogged down with work, deadlines, et al. Now however, if you do not have time for a full-fledged vacation, you can infuse some fun element in that work trip you are scheduled to take soon. Simply add a day or two to your trip and indulge in whatever you like doing in those two days. That's 'Bleisure', the new trend that's fast catching up with professionals across the globe. TraveLibro delves into this new 'travel movement' and explores more...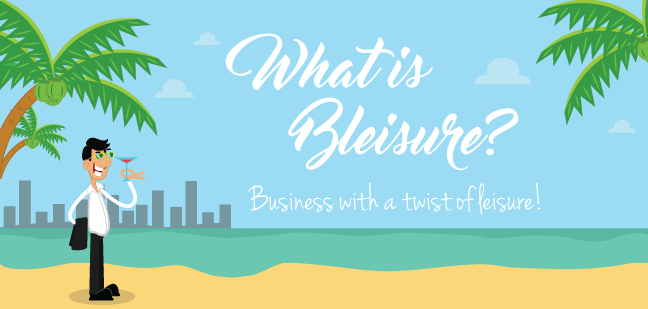 What is Bleisure?
Mixing work with pleasure is an age-old practice where you are in meetings during the day and schedule some entertainment for the evening, that is, if time permits. Yet, continuous travel, meetings, presentations, etc., results in a quick burnout and lack of interest in work. Also, with work culture being redefined tremendously through the years, mainly it being a digital world now, travel trends too have undergone a huge change. That's where 'bleisure travel' comes into the picture, where a business trip is combined with leisure.
However, it's not only about enjoying yourself on the work trip; you can get your family or friends onboard and add to a couple of days of vacation time after your trip. This way, you get to holiday with your loved ones at the destination you've travelled to for business.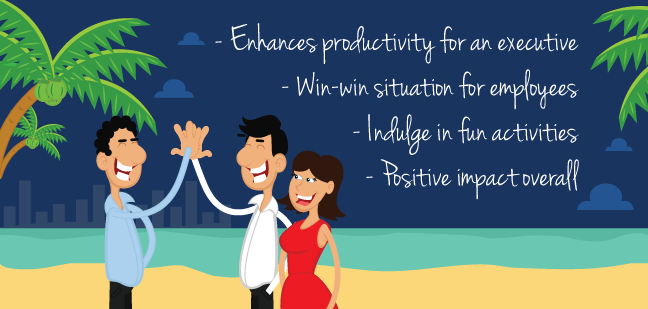 How does it benefit?
This new buzzword in travel is more than a trend as can be foreseen. Organisations have discovered that adding extra days to an executive's business trip enhances productivity and it's always good to have someone with cultural awareness onboard.
It's a win-win situation for the employees though, as their family or friends can join them and they have to bear extra costs only for their food and accommodation for those extra days. Besides, the upside is the weekend they spend indulging in activities they wish to, such as taking a tour of the city, watching a play or a concert, catching a soccer game, sampling the local cuisine, and generally taking in the culture of the region.
With millennials jetsetting the world and increasingly leading a blurred, digital lifestyle, this new trend is fast changing the rules of business travel. Besides being refreshing, staying back for the weekend at the destination they've travelled to for a business trip only has a positive impact overall.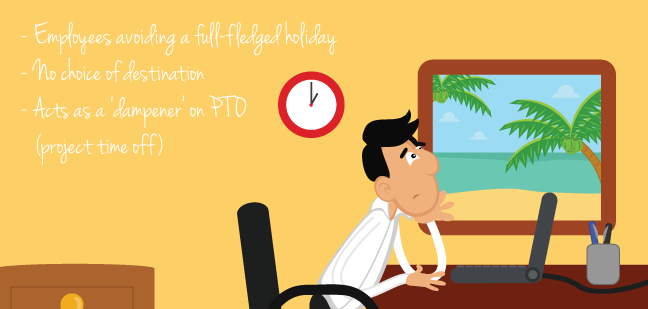 The downside...
All seems good and bright, however, this trend can have some negative side effects. Clubbing a short vacation with work may also result in employees avoiding a full-fledged holiday and disconnect from work completely. They also won't have the choice of a holiday destination with the bleisure option.
Besides, only an extended weekend can hardly turn into a complete holiday with family and/or friends. So, bleisure may act as a 'dampener' on PTO (project time off) at times.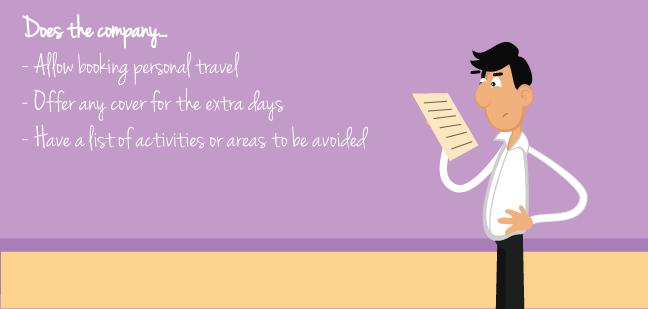 Does your company support?
Bleisure may seem all happening and the perfect way to club work and fun, however, it's also important to ensure that your company supports this as well. Thus, check for what your company's policies are regarding adding a couple of extra days to your business trip. Also, does you company allow you to book for personal travel using the negotiated rates of the company, how much cover or any at all does your company offer for the extra days, does your company have a list of activities or areas to be avoided while you are on your 'personal trip', and other such policies.
Do check for any written policy to this effect and be careful not to transgress from what your company has defined. One thing you could do is to have a discussion with your manager/senior about the trip and see how your company and you could both benefit from it.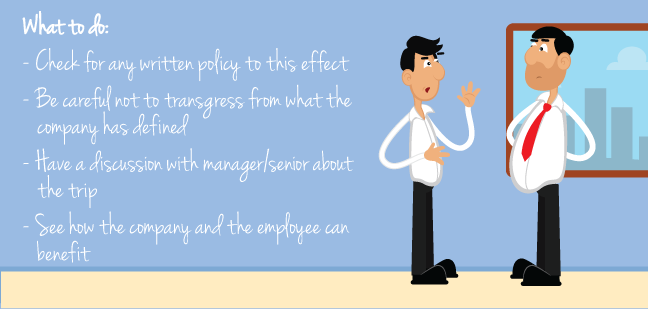 However, wrapping up, TraveLibro feels that adding a weekend at the end of the business trip serves far better for everyone involved than not going on a holiday at all. Besides, if you've really had no time for a PTO, bleisure is just the thing for you. So, the next time you take that work trip, do add extra days to it, get your family or friends to join in, and soak up the vibe and the culture of the destination you've travelled to.
- Jayshree Mulhekar.