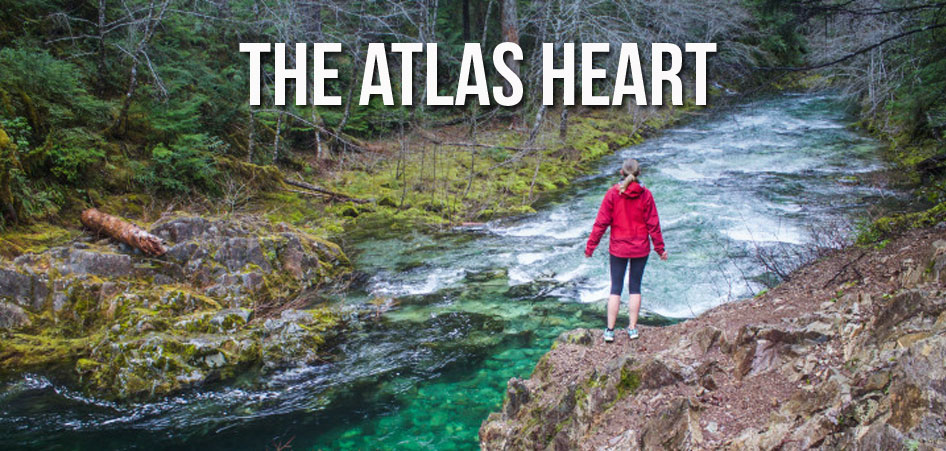 Her first journey abroad was at the age of 18 when she took off on a backpacking trip to Costa Rica and has been discovering, exploring and experiencing different countries and cultures since then. Mimi McFadden, the young and vivacious travel blogger who describes herself as some sort of a dreamer, speaks to TraveLibro about her slow travelling experiences.
1. A brief on Mimi as an individual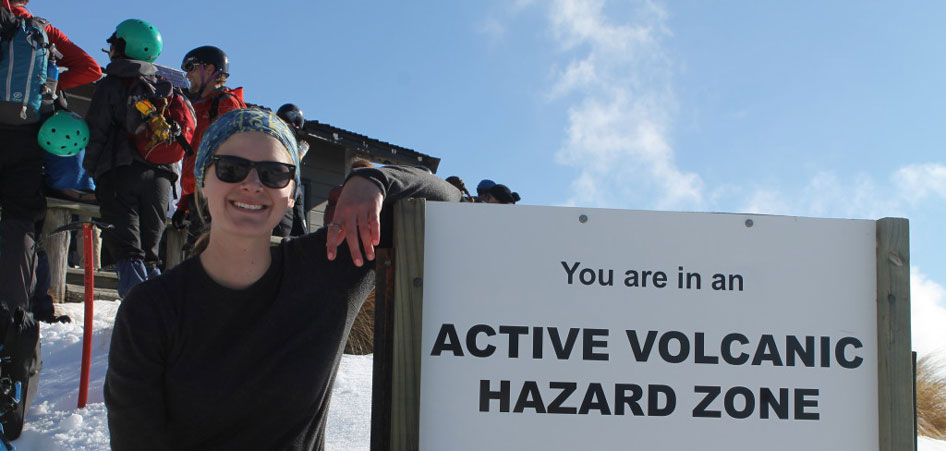 Hi, my name is Mimi! I'm originally from California but I've been slow traveling around the world since 2013. I moved abroad to Australia, initially only with the intention of being there for 6 months and I've been traveling ever since. My goal in life is to see as much of the world as possible, and to try and understand local cultures to the best of my ability. I prefer slow travel, not only for my own sanity, but also to learn more about a place from a local's perspective.
I successfully switched over to full-time freelance and remote work last year, which allows me to blog and travel full time and I couldn't be more excited. My next move will be to Asia and slow traveling all around that region for the next year or two.
2. Tell us about your first trip.

My first trip that was overseas was to Costa Rica. It was a high school graduation present to myself. I paid for everything on my own and went with my two best friends at the time who I grew up with. It was an experience, to say the least. I was only 18, I learned a lot of what not to do when traveling, but I also had a wonderful time in a beautiful green country. It was the first time I was surrounded by a foreign language, ate non-Western food every day, and really dived into the tico culture. It gave me a taste of what it actually feels like to go outside my comfort zone and the inevitable addictive quality of continuing to chase that feeling.
I was only gone for 2 weeks, backpacking both along the Caribbean and Pacific sides of the country, but everything changed in my life after that trip. I knew that it was only a matter of time before I would be on my next flight abroad.

3. How did you kick-start your journey as a travel blogger? Also please share with us why did you choose this name for your blog page.
I never thought of being a "travel blogger" per say, at least not in the professional sense. That wasn't even much of an option, to make money blogging, when I started my first blog in 2011. I've always enjoyed writing and sharing my perspective on things, I'm not sure if that's my over sharing tendency in life or the fact that I like to feel that my opinion is heard, but blogging was a natural way to have a public voice in my travels.
When I started my second blog, which is The Atlas Heart, I knew I wanted it to be more professional but I still was mainly writing it for my friends and family back home. This was so they could easily keep up with my travels, and I could have a way to get down in writing all of the cultural differences I came across. About a year and a half into blogging, I started learning about the ways to monetize a blog and work remotely from the road. It took another year until I was finally ready to take that leap completely, but I know now that it's exactly the right path for me, for where I am in my life at the moment.
In terms of my blog name, that was another one that came naturally. I've always felt that I'm one of those people who speak from the heart, or at least I try to. In every place that I've traveled I've left a little piece of my heart behind as a way to remember it. Not to mention, I'm a huge fan of Benjamin Francis Leftwich and his song "Atlas Hands" was on repeat leading up to my first move abroad, so I thought it was fitting.

4. Which is your favourite adventure sport and the destination to experience that sport?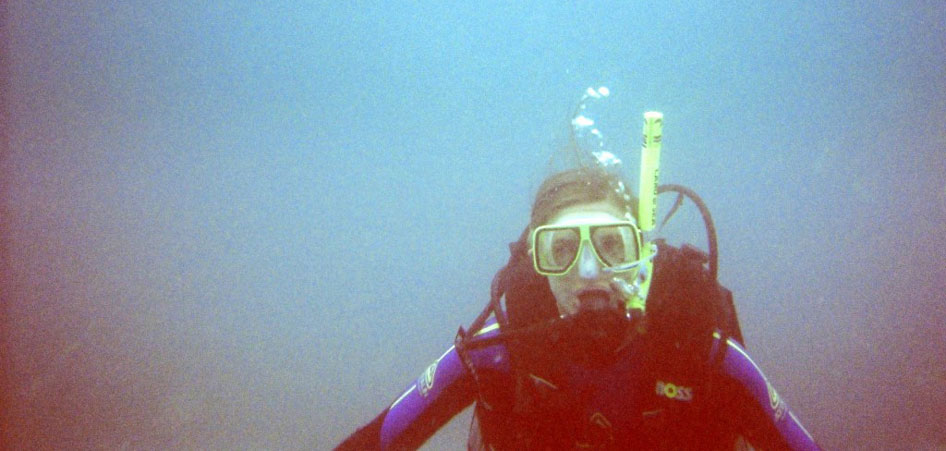 I adored scuba diving as soon as I got over a piece of my fear of the ocean and signed up for PADI certification. I was certified on a little deserted island that was owned by the dive company off the coast of Cambodia and it was an incredible experience. I haven't dived as much as I would've liked since that time, but one of my favorite places was finally seeing the Great Barrier Reef from under the sea. I did a live-aboard dive trip around the Whitsundays and it was one of the most stunning spots I've ever seen in my life.
With that said, I'm looking forward to expanding my scuba location repertoire and doing more of the sport around Asia.

5. The most hospitable destination you've come across
I know a lot of people either love or hate the country, but I really loved my time in Cambodia, largely due to the hospitality and friendliness of the local people I found there. I think I was even more impressed with their culture of hospitality because of everything they had been through not all that long ago with the Khmer Rouge regime in the mid to late 1970s. Nearly a quarter of Cambodia's population was decimated during that time.
How they were able to survive such tragedy only a handful of decades ago and still be smiling astounded me. That kind of resilience is something to be admired, and the fact that the Khmer people were some of the friendliest people I met in Asia only added to that admiration.
6. A funny anecdote that you fondly recall from your past travels…
I was in Budapest, Hungary and my female friend and I were determined to experience a Turkish Bathhouse in the city. We went to one that was recommended and meant to be very "local". As soon as we walked in we realized it was not going to be a straight forward experience. No one seemed to speak English and all the signs were in Hungarian. Fair enough, but we had no idea where to go or even how to get to the baths.
We walked into one door that looked like a locker room, and we both realized our mistake once we had changed out of our clothes and were in our towels (thankfully). An angry old Hungarian man walked in and started yelling at us loudly. We both looked at each other and realized we had of course walked into the male changing room and that it was an even bigger no-no in Hungary than it is in the US or UK (our respective countries). Pretty embarrassing but quite the hilarious story once we quickly grabbed our things and ran out of there.
7. If you've had to settle down in any of the destinations you've visited, which one would it be and why?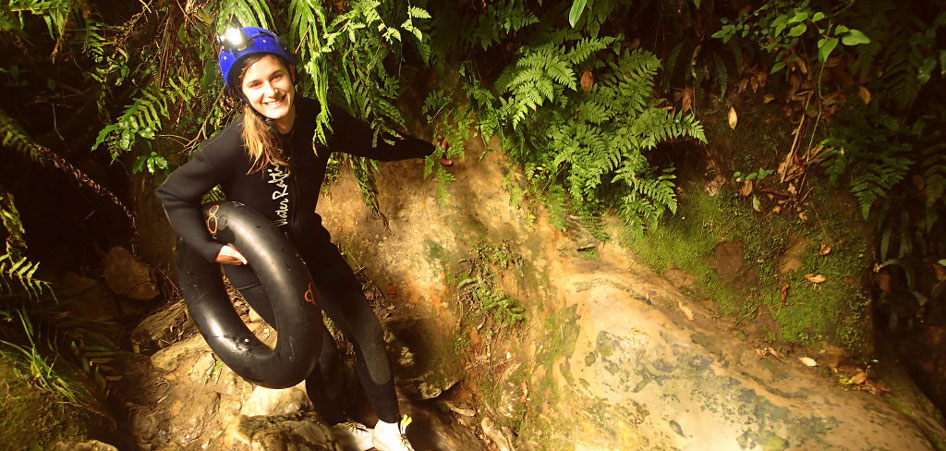 Honestly, it would probably be Australia. It's an incredibly beautiful country with friendly locals, and I have so many fond memories with it being the place I first moved abroad on my own. I loved the culture I found in the cities, the expansive nature of the country, the rainforests, beaches, and red earth.
Of course, my partner is from New Zealand, and I loved that country as well during my year in Wellington, so that would always be a possibility too. Although I'm not sure if he's wanting to ever return to New Zealand for good, he has as much of a restless heart as I do. Canada would also be high up there for a place I could eventually settle down abroad. It's close enough to home to not feel so far away and the natural beauty there is epic, I especially love British Columbia and Alberta.
8. Which are the three places on your bucket-list you wish to tick off next?
That's hard, I've always wanted to go everywhere. But if I could only chose 3 places I would want to go to next, it would have to be China, Norway, and Tanzania.
9. Share any three of your favourite Instagram pictures, clicked around different parts of the world. And give a caption (Could be a memory or just a quirky one liner)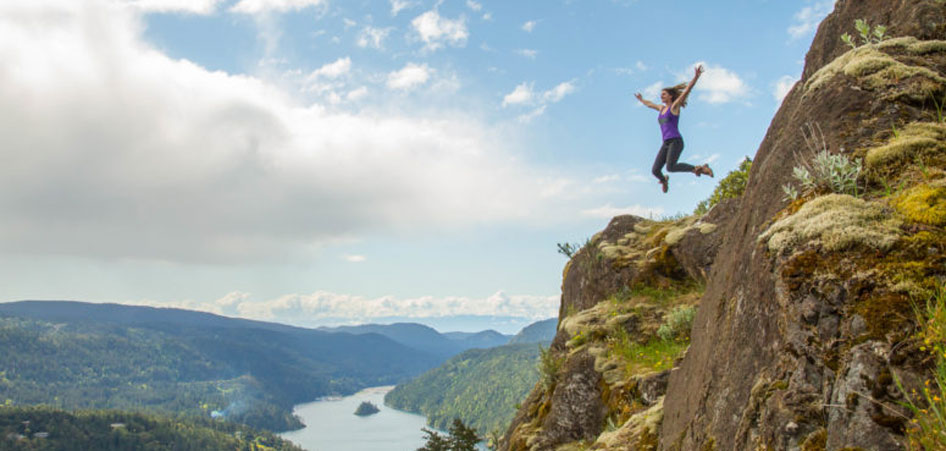 This photo was taken when I was working with the tourism board in Victoria BC. It was my first time going on a guided hike with a local photographer who was very knowledgeable about the area. He had this one picture he loved to take with all of his clients at the end of the hike that looks way more dangerous than it actually is. Some of the comments we received from it were hilarious.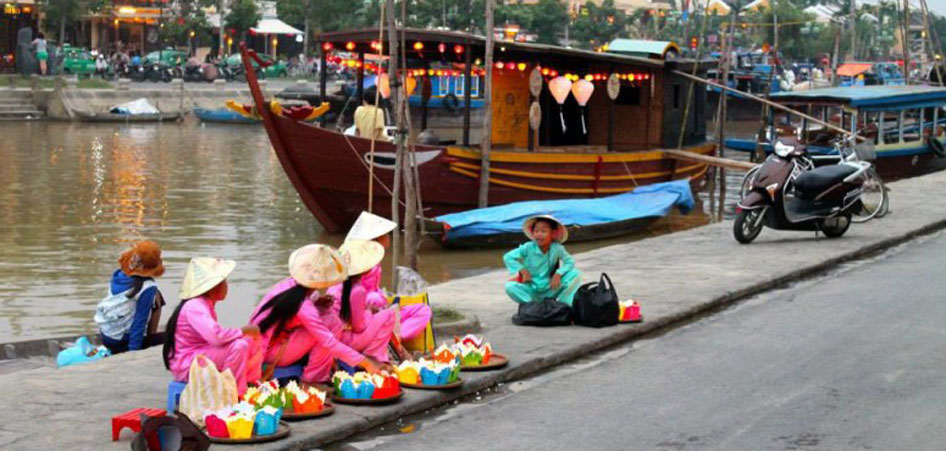 I loved Hoi An, Vietnam from the moment I hopped off the bus at dusk and walked around the first night. It was one of those places that I immediately felt comfortable and calm in. I came across these pink ladies on that first night and thought how beautiful and bright they looked, how much I wanted to remember that moment of peacefulness in Vietnam.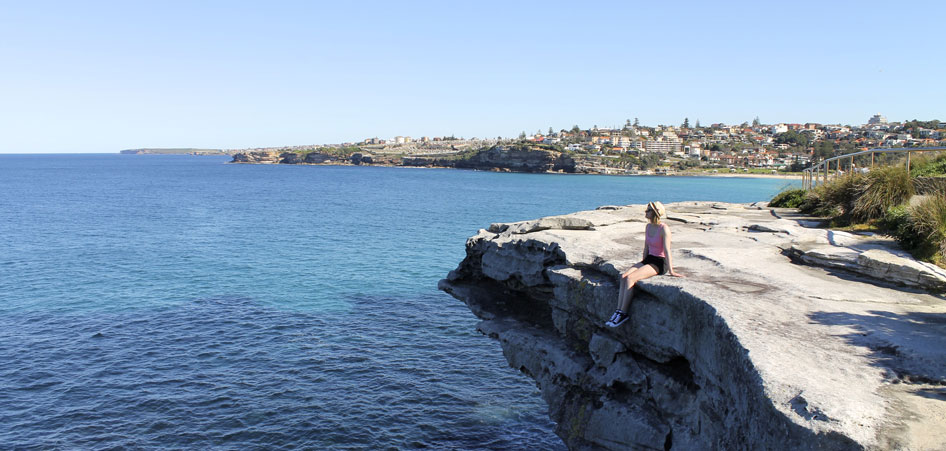 I had just arrived in Sydney, Australia a few days previous to this picture, after living in Melbourne for 4 months. I was still on the fence about whether I would be heading home after my trip to Southeast Asia or finishing off my year in Australia. This coastal walk solidified my decision to come back and start anew in Sydney. I remember looking out while this picture was being taken, and taking a deep breath of the fresh salty sea air, thinking, I would like to call this place home.
10. Your favourite travel quote
"Security is mostly a superstition. It doesn't exist in nature, nor do the children of men as a whole experience it. Avoiding danger is no safer in the long run than outright exposure. Life is either a daring adventure or nothing." // Helen Keller

About Mimi McFadden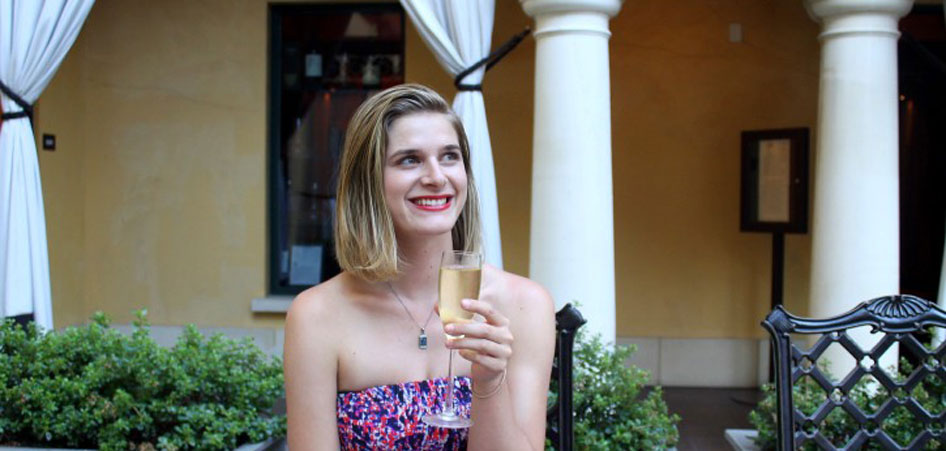 Having travelled to 23 countries and living in three foreign cities by herself has only fuelled Mimi McFadden's thirst to discover new vistas and soak in different cultures. With her travel blog 'The Atlas Heart' she endeavours to share her travel experiences and through them inspire adventure-seekers to explore more of this enchanting world.