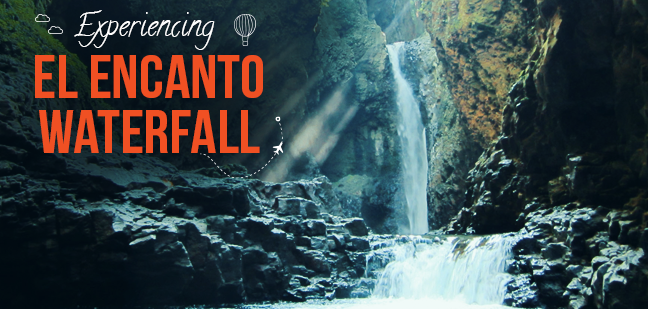 Costa Rica is one of the best countries to find and explore waterfalls. There is no real number of how many waterfalls actually exist in the country. With many secret waterfalls to find, the number is probably bigger than we imagine.
The two famous waterfalls of Costa Rica include La Paz and La Fortuna. These are both a bit of a drive from San Jose, the capital of Costa Rica which makes for an exciting road trip.
An up and coming waterfall attraction includes El Encanto waterfall, in the neighboring town of Playa Hermosa only ten minutes away from Jaco. When visiting this waterfall, it is easy to combine a beach day into it as well.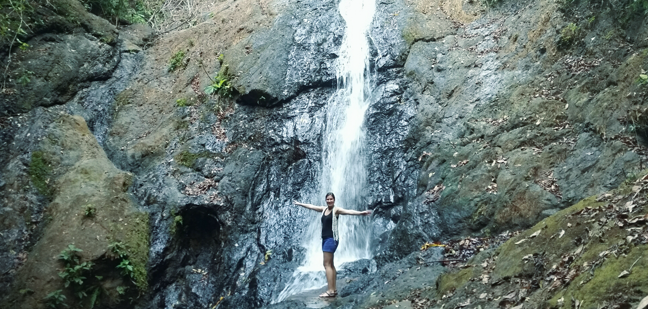 El Encanto waterfall is located inside of Ocean Ranch Park. You will see many signs as you are driving down the main road. The park includes other activities such as zip-lining, ATV-ing, and a range of hikes to choose from.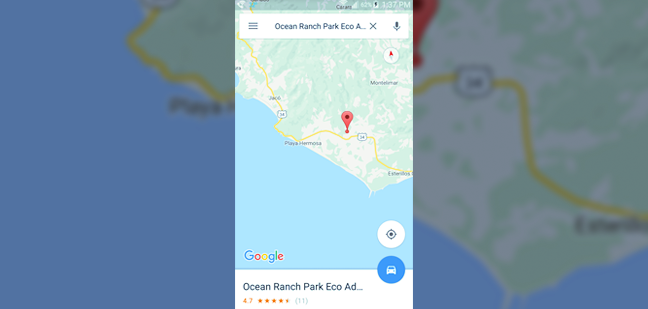 The hike to El Encanto waterfall takes about 20-3o minutes and is not considered an "advanced" hike. When I arrived at the park, I had the option of driving my own car into the parking lot and going on foot but the ATV option sounded like a lot of fun too. Be sure to ask questions to the staff as they are flexible with what package you may choose and they are beyond friendly!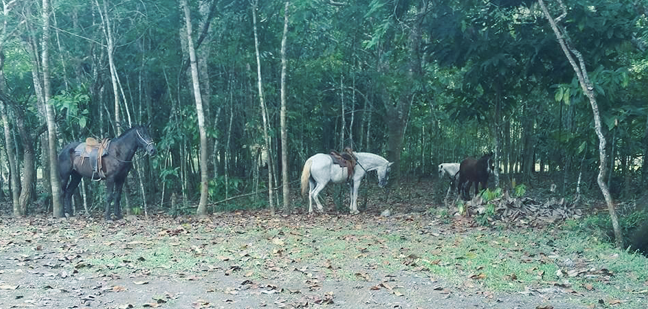 On the way to El Encanto, you pass armies of ants on the way which are building their community transporting leaves across the dirt road. Dogs are welcome as well! You also pass a horse stable where the horses run free.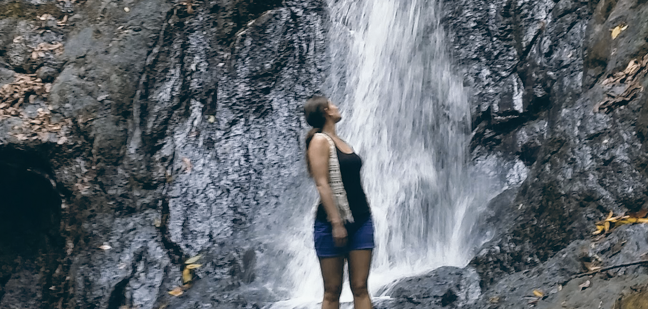 El Encanto waterfall was peaceful, just as I had imagined. There was no pool to swim in or ropes to jump off on as I had hoped, but that was alright with me. It is nature and I had no previous expectations. Due to it being dry season, the waterfall was a bit on the smaller side. Knowing that, visiting in the wet season means it grows.
Overall, there were not too many people visiting the waterfall. This one is without crowds and even though it is not secret, it felt as if I were the only one who knew about it.
Which waterfall have you experienced in Costa Rica?