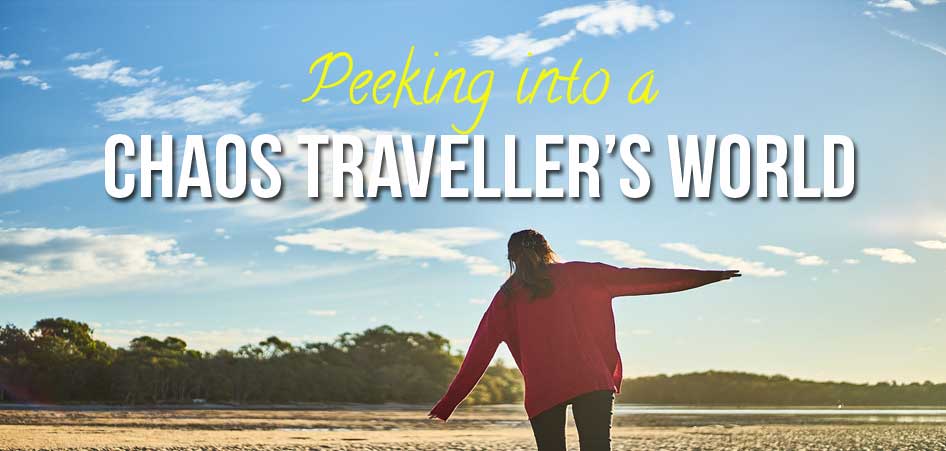 She believes that travel does not cost a lot and has explored 32 countries in a couple of years herself and still counting. What started off as an experience Down Under, gradually grew to become the main source of happiness and even confidence for her...in fact, it turned out to be the perfect cure for her. Thus, Annemarie Strehl, the flashpacker, shares about her love for travel, favourite food, anecdotes, and more with TraveLibro.
1. Give us a brief overview about yourself before your life as a travel blogger.
Before I started blogging, I had just finished university and had completed internships both abroad and in my country. My main focus had always been on online marketing and I loved applying my social media skills, so that came in handy later with my blogging.
2. Tell us about your first trip.
My very first trip abroad was on a family holiday in Denmark but it didn't feel too different from home. My big trip all by myself started two years ago and led me to New Zealand and Australia. I spent a total of eight months there and got to explore so much, it was crazy! In total, I travelled 12,446.76 km in Australia alone. That is a pretty big feat and has made me immune to long distances.
Also, I just published my first book about my adventures there in German. The English version will be up next month on Amazon. Keep your eyes open or subscribe to the newsletter to hear about the release date.

3. What inspired you to start your own travel blog?

At first, it was just a private blog to keep family and friends up to date on what I'm doing and the adventures I'm experiencing. But I remembered a friend sending me a link to a very popular blog and realised that there are people out there with a blogger career. Back during my internship in Sweden, I also had a private blog about the little cultural differences I spotted in daily life and it was read by more strangers than people I knew, so I upgraded my blog and set out to become an official blogger.

4. Best food/cuisine according to you.
My favourite food is chocolate. I love to taste it all over the world but am really in love with Swedish chokladbollar, chocolate coated sugar and oatmeal pralines sprinkled with coconut. They look really fancy but are easy to make and you can generally get the ingredient everywhere in the world. I also love Japanese okonomiyaki, Hiroshima-style and even dedicated a small 'how to make Okonomiyaki' video on YouTube because it was that fantastic!

5. The most hospitable destination you've come across...
New Zealand definitely had the nicest people I have ever met. And I have encountered many nice people all over the world. I was offered free lifts when I was stranded, people helped me replace my items when my shopping bag broke, etc. They were always helpful and it was a safe country too. I have a few of those episodes where strangers stopped what they were doing to help me when I looked lost in my book, they deserved an extra mention! And I never caught their name either.
6. A funny anecdote that you fondly recall from your past travels…
I found it funny when I got lost in Asakusa, a busy Tokyo district, on my way to my new hostel. In the end I had a group of Japanese business men and a woman trying to GPS the location. To celebrate finally finding the hostel, I was invited to one of the biggest Tokyo temple festivals and I got to carry a shrine, which people fought over. That was a very special privilege!

7. Share any 5 travel hacks you use/practice while travelling.
The most important hack is to pack right, which means taking only essentials and taking advantage of the space (roll your clothes!). Second, you need to know special hacks with flight booking engines, such as skyscanner. Third, I always carry a lunchbox and plastic cutlery with me to take leftovers from my self-cooked meals with me on my day trip. Saves money! Fourth, stay away from tourist areas when you do need to buy food. Last but not least, don't be afraid to talk to locals and fellow travellers. They have the best tips on where to go and when.

8. Three visuals that sum up your journeys around the world.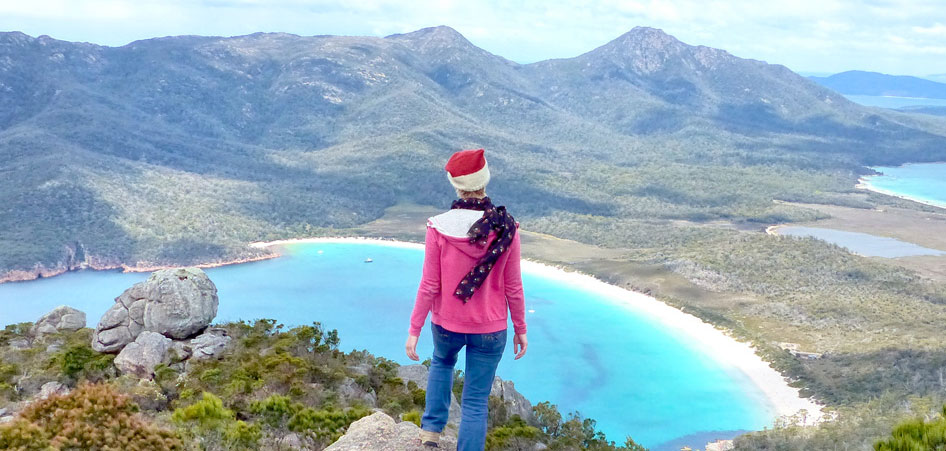 One of the most marvellous countries I have visited so far was Australia with its insanely blue waters, high rising mountains and red flatlands in the centre. You have to get out of the cities and into the outback to fully experience it.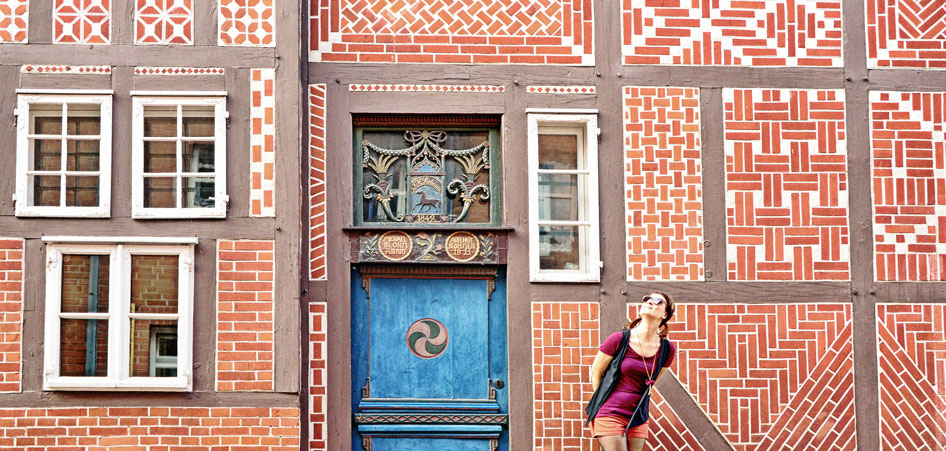 I must admit, I haven't travelled my home country as much as I could have but I am currently rectifying that. You can follow my Germany adventures on Instagram and Twitter if you like to see areas most tourists don't even know about but should.
Japan was a whole different world. It was super easy to get around, signs were in English and people were friendly. I must say, seeing it at the end of winter and start of spring was magical: snow monkeys, cherry blossoms and temple festivals are worth putting on your bucket list!
9. A piece of advice for those on the quest to acquire as many stamps as you on their passport...

I'm an EU citizen, so I don't have that many stamps, actually. But it's important to know that travel does not cost as much as most people think. It depends on where you want to go (and can go with your passport). For example, being German, I find Southeast Asia extremely cheap with its living costs and travelling all around would be cheaper for me than living at home. Travel with one way tickets, stick to ground transport and stay for longer periods instead of country hopping and flying everywhere. It saves money and you have a much richer experience!
10. Your favourite travel quote
"A bird sitting on a tree is never afraid of the branch breaking, because her trust is not on the branch but on its own wings. Always believe in yourself" – Unknown
If you want to follow my adventures, you can find them on Travel on the Brain and my social media channels.
About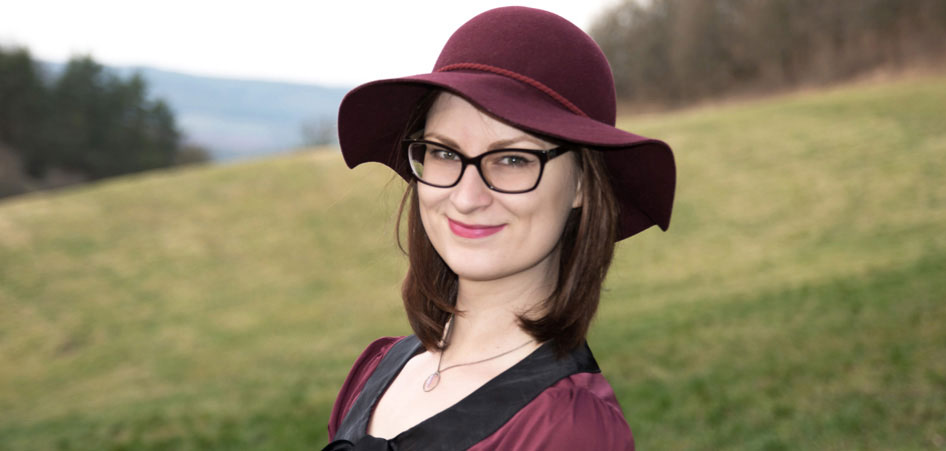 She describes herself as a chaos traveller, as she says crazy things happen wherever she treads. Yet, she never tires of exploring, discovering, meeting locals, and taking back a cultural piece of every country she travels to. And, she even leaves small pieces of her heart wherever she's been. For, she believes that this makes you feel at home anywhere in the world. So, literally making the world her oyster, Annemarie Strehl takes great strides leaving her travel footprint on every region she visits and documents the same in her blog, Travel on the Brain.