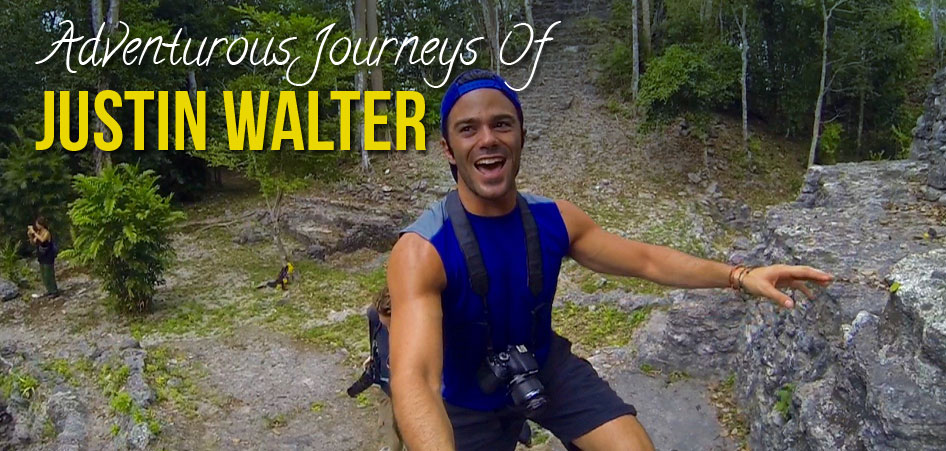 We all need inspiration to get away from the mundane life and take that vacation. For Justin Walter, the Survivor: The Australian Outback the reality TV series was a great inspiration to take that first journey and it never stopped at that. So much so that this well-travelled blogger has also anchored shows like LET'S GO LA! And GET OUT!.
We've captured all this and much more about his expeditions around the world, here's an excerpt:
1. Tell us about yourself in brief and the first trip you've taken that ignited the passion for travel.
Hi! I'm Justin Walter. In a nutshell I'm a Midwest guy who lives for adventure travel. Over the past 10 years I've travelled around the world including: South America, Central America, Oceania, Southeast Asia, North America & Europe. As a kid, I fell in love with travel through family trips to the Wisconsin Dells and Jersey Shore. As an adult, studying abroad in Sydney, Australia opened my eyes to international travel. Spending 4 months backpacking around Australia, New Zealand and Fiji ignited my passion for travel and my need to explore as much of the world as possible.
2. A synopsis on your life before and after starting your blog 'Around the World with Justin'.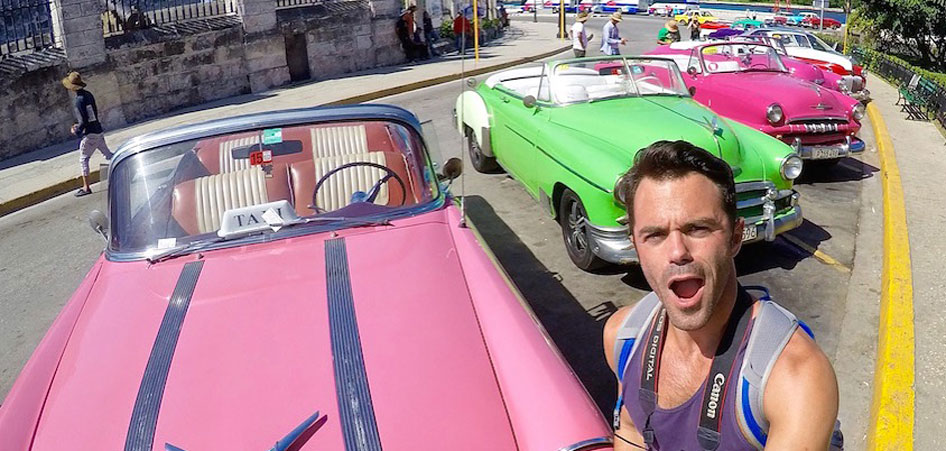 Overall things have been pretty much the same since starting my travel blog Around the World Justin in April 2015. The main difference: before my blog all of my travel was self-funded and purely for myself. Now with my travel blog, I've been lucky enough to have travel experiences that I otherwise wouldn't have had! In the past six months specifically I have gone on a number of "press trips" to places like Cuba, the Dominican Republic and Great Britain. I'm fortunate that my blog has become a platform for me to pursue more work-related travel opportunities I didn't have before.
3. Tell us in brief about your company 'Reality Rush'. How did the idea for the adventure company germinate?
As a teen I fell in love with game shows like "Survivor," "Big Brother" and "The Mole"so for fun I would have my family and friends play in adventure games. When I moved to LA I met someone who did the same thing growing up so we formed a small business that has now morphed into a corporate teambuilding venture. Through our events we bring groups together to bond while having an adventure.

4. How do you juggle between the different roles that you are currently pursuing?
Ever since moving to LA, I've worn a ton of different hats – travel, hosting, writing, entrepreneur –After graduating from Boston College I made the decision to pursue my dreams so that when I look back at my life I won't ask myself, "what if?" I juggle so many roles because my passions span a variety of fields and I don't want to settle for a job I hate just to earn a paycheck. With my A+ type personality I would have never guessed I'd work as an independent contractor/freelancer, but through hard work and giving my all this path has given me the flexibility to pursue multiple passions. Hitting the gym helps relieve the stress.
5. Which is your favourite adventure sport and the destination to experience that sport?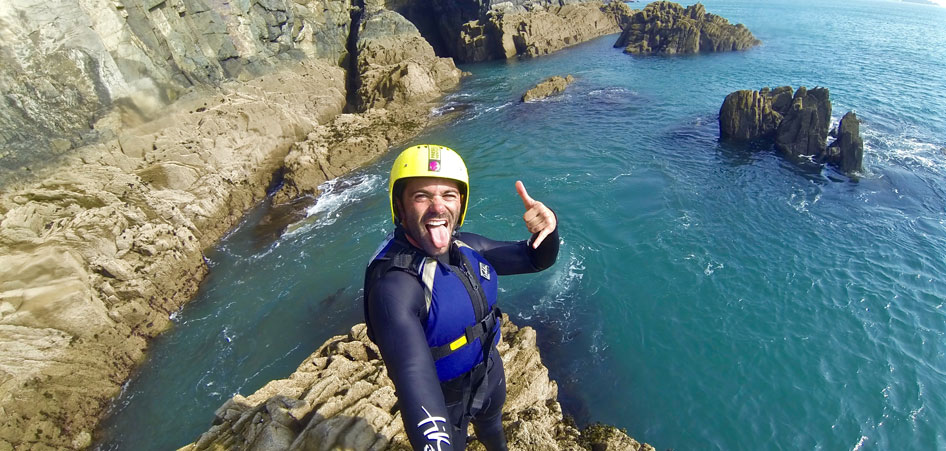 I just was introduced to a sport called "coasteering" and ABSOLUTELY LOVED IT! It originated in Pembrokeshire Wales and combines swimming, rock climbing and cliff jumping on a rocky coastline. As an adrenaline junkie, nothing beats exploring nature in a sport like coasteering.
6. Share three of your favourite pictures taken during your journeys around the world
1. Getting down and dirty at #ElTotumo #MudVolcano in #Colombia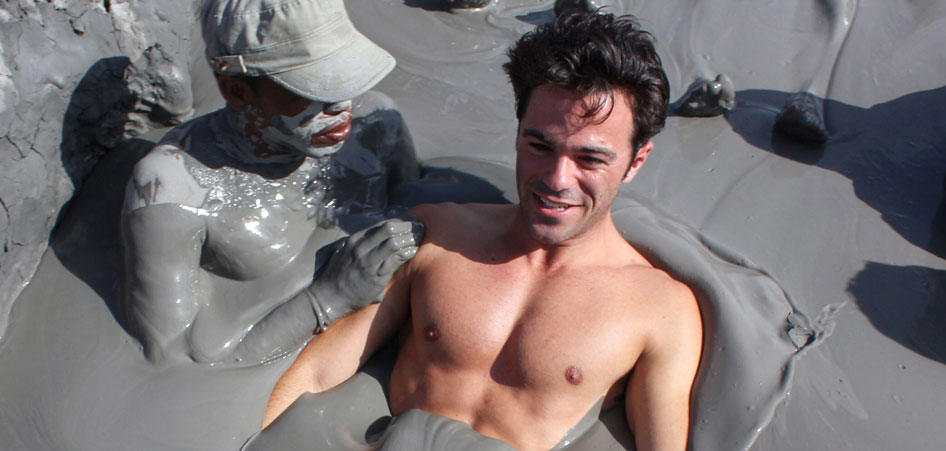 2. Sit back, relax and enjoy the view #FitzRoy #Argentina #Patagonia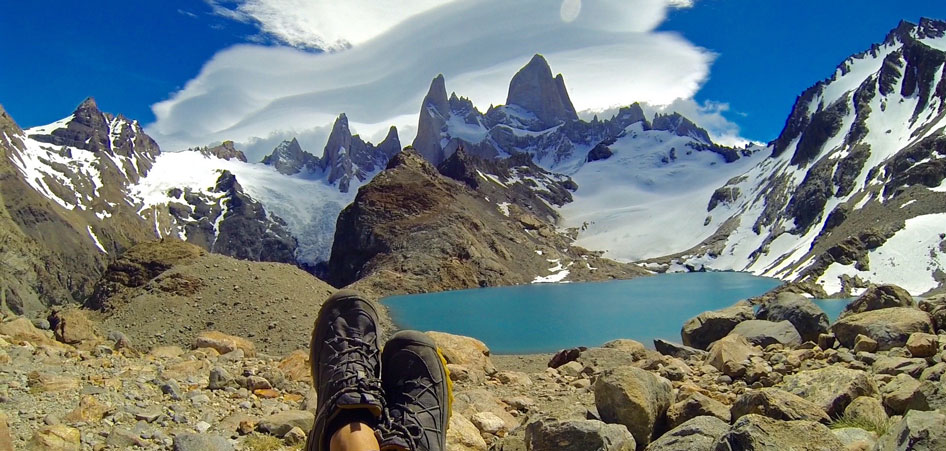 3. Wet and wild with a #doublerainbow over #IguazuFalls #Argentina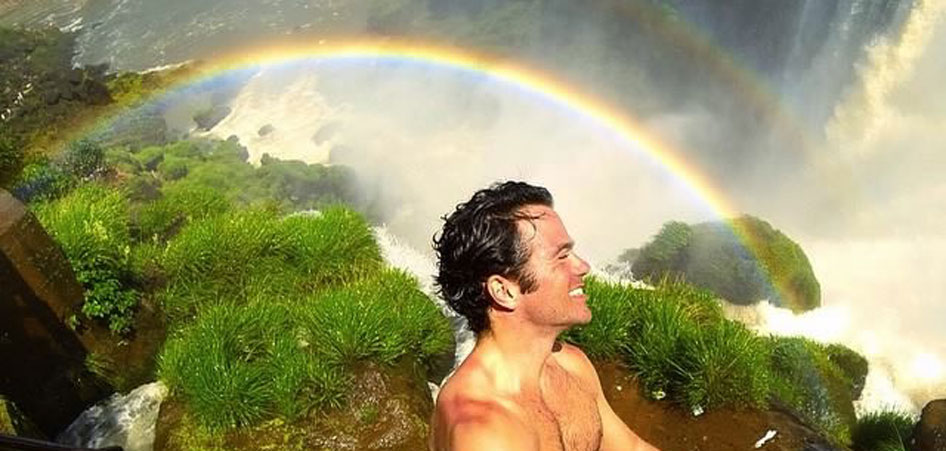 7. If you've had to settle down in any of the destinations you've visited, which one would it be and why?
Here's a few: Chiang Mai, Thailand – Buenos Aires, Argentina – Queenstown, New Zealand. All cities I loved, wanted to spend more time in and would use as a home base to explore!

8. Can you share your most memorable trip.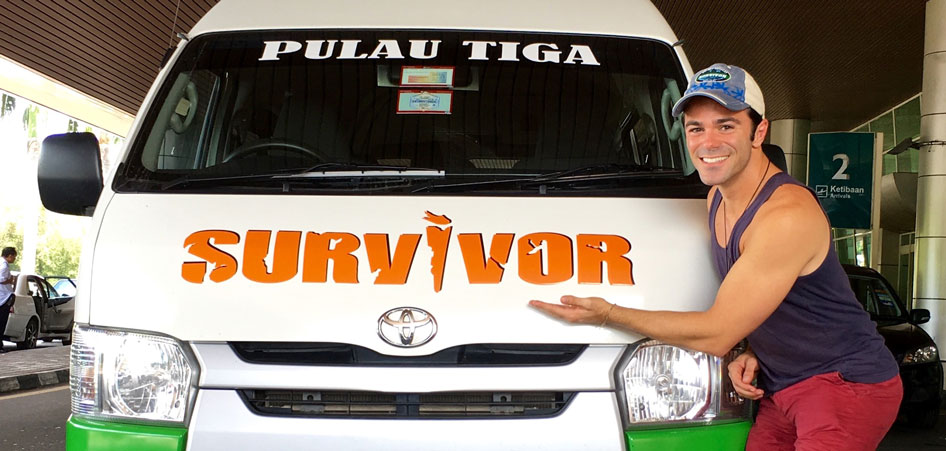 In the past few years, my trip to Pulau Tiga, Borneo. As a teen I fell in love with the TV show "Survivor" which inspired me to pursue a life full of adventure travel. It had always been a dream of mine to visit the island where they shot season 1. Last year, I finally made it to Pulau Tiga and it was a dream come true. No joke, after my trip I literally had tears of joy on the airplane ride back to the Philippines.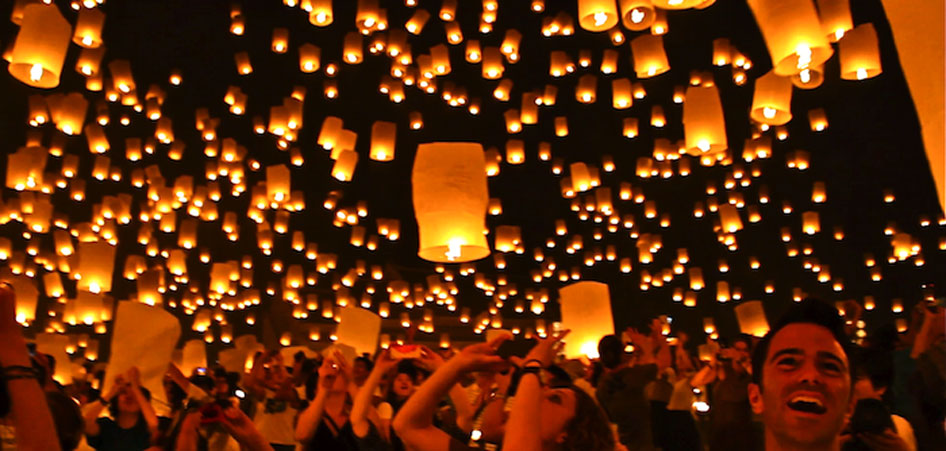 I also have to include my trip to Thailand to attend the Yi Peng Lantern Festival. Hands down it was one of the most beautiful travel experiences of my life.
9. What is the next destination/adventure on your bucket-list?

At the top of my list is Iceland. I've wanted to go for years. I do a lot of solo traveling and for some reason I've been holding off on going to Iceland solo because I hope to one day share that experience with someone special to me.
10. You favourite travel quote.
"I think that you really should make a radical change in your lifestyle and begin to boldly do things which you may previously never have thought of doing, or been too hesitant to attempt. So many people live within happy circumstances and yet will not take the initiative to change their situation because they are conditioned to a life of security, conformity, and conservatism, all of which may appear to give one peace of mind, but in reality nothing is more damaging to the adventurous spirit within a man than a secure future. The very basic core of a man's living spirit is his passion for adventure." - Chris McCandless
About: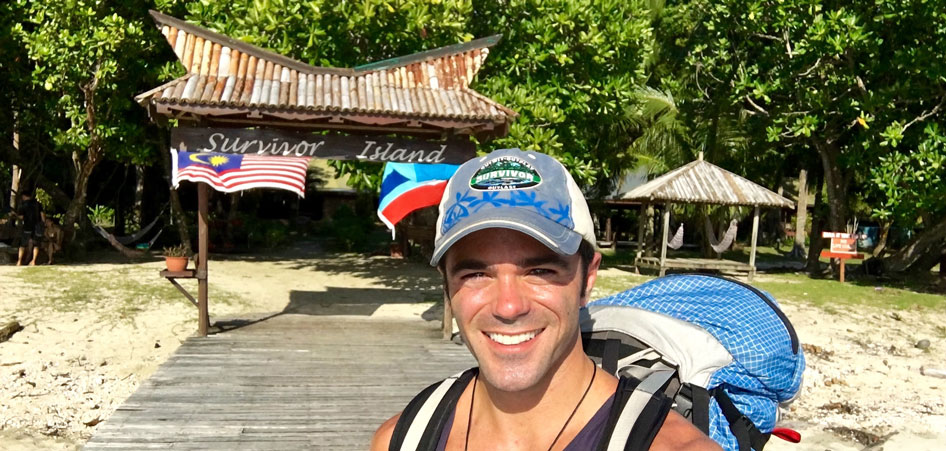 Justin Walter is a master of all trades; he's a host, writer, with proficiency in adventure travel and photography. He hails from the Midwest and his rendezvous with travel began with the land down under. He has since set foot on 38 countries and augments his travels on his blog titled – Around The World With Justin. Draw inspiration from his adventures around the world by following him on
Instagram - @atwjustin
Facebook - http://facebook.com/atwjustin
Twitter - @atwjustin
Snapchat - @atwjustin