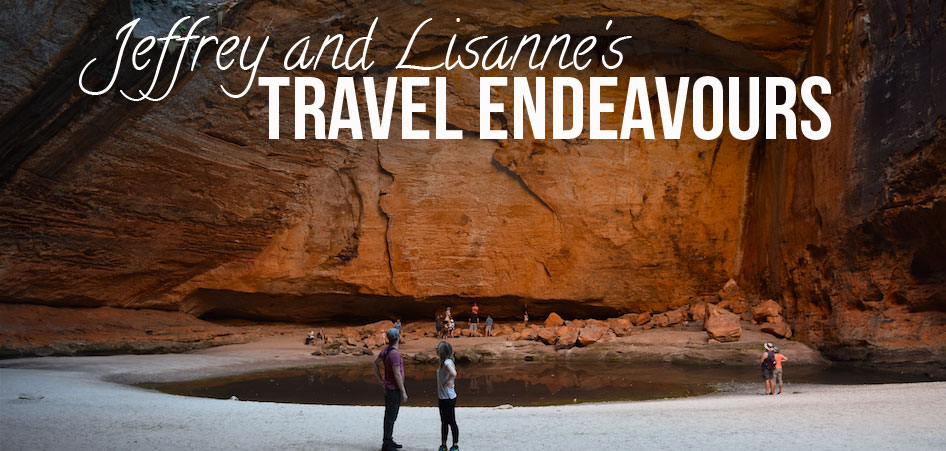 Don't we often wish to exchange the comforts of our homes and secure jobs for a life of never ending travel? The Dutch couple Jeffrey and Lisanne happily adopt this dare and enjoy every bit of their nomadic life. TraveLibro speaks to this globetrotting couple and takes a peek into their love for wanderlust.
1. What sets ChapterTravel apart from the other travel blogs?
There are so many different travel blogs out there, so it's really hard to differentiate yourself from the crowd. One thing that we noticed is that there are not that many couples that have one blog together. They are out there, as we know some of them, but most travel bloggers have their own individual blog. We try not to focus too much on being different, but try to be honest when we share our experiences. Also, we try to be ourselves when we share our photos on social media, and when I write our blog posts. It's important to keep it fun and that we don't worry too much about what others do!
2. How did the idea for the blog germinate?
I always loved writing, ever since I was a little girl. I've never really thought about becoming a blogger - my real dream is to some day publish a book series - but when we decided to go travel long term it made sense. We both love taking photos and by keeping a blog we could share our experiences with our family and friends, and at the same time connect with like-minded travellers. Another reason for us to start the blog was to have something to show for once we return home. My degree is in Communication and Media and Persuasive Communication so it made sense to create a website and write blogs, as it is actually something that fits with my field.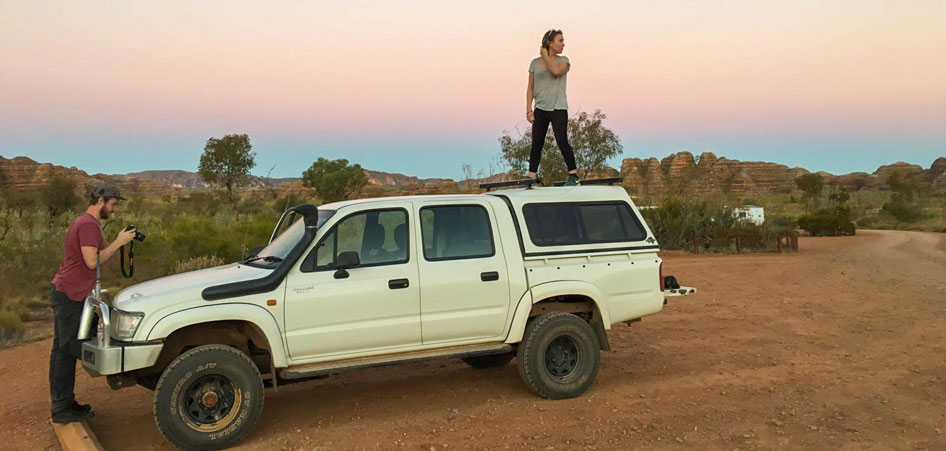 3. ChapterTravel in a nutshell (mention the history, proud moments, significant development etc)
Our blog is still very young. We started our idea for the blog in June 2015, and the website went live in October 2015, right before we went to Australia. Lately we are getting more and more questions from people that read our blog or visit our Instagram account about (long term) travelling, which is great! Also, we've been getting some e-mails from companies to collaborate, which is very fulfilling for us as it shows that people appreciate our work. We never thought it would actually come to this point. Lately we've become more confident about our blog, and started approaching companies we would love to work with. I think this is a big step; with every reply on our e-mails we are starting to see ourselves more and more as actual professional travel bloggers.

4. Tell us in brief about the "The Trip that Changed my Life" project. Also share with us your experience during this charity project
We were asked to join this amazing project by one of the writers. In short it's a project of more than 50 travellers from all over the world that come together to write about one trip that changed their life. The intent is to show how powerful travel is and to give back to the communities that have changed our lives for the better. All the funds that were raised through the project will be donated to Save the Children and Unbound. The project was a huge success! Our goal was to raise $8,000 but we managed to raise $10,360. Luckily the project included a big team of amazing people, and that made it all happen. It surely was an amazing experience, we met and connected with a lot of different travellers and it was so great to see how generous people can be for a good cause!
5. The most hospitable destination you've come across
Jeffrey says his most hospitable destination was Macedonia, he slept in an apartment of a local and he was so helpful during his trip with his friends. He gave them all sorts of tips on where to go too, how not to get scammed, etc. For me it definitely was Thailand, as it was so easy to travel around and everyone was so friendly and helpful.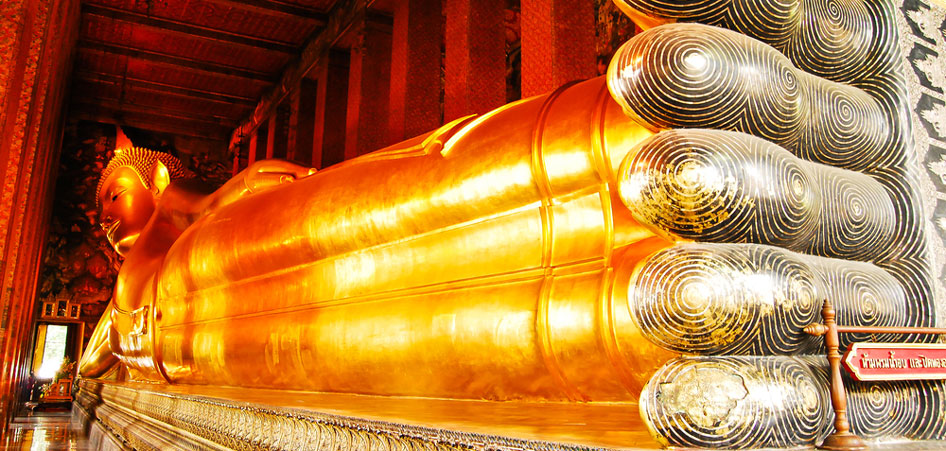 6. A funny anecdote that you fondly recall…
One night we were camping at Bream Beach Holiday Park, which is a great place to camp, as there are lots of kangaroos jumping around the camp. The owner of the camp told us that we should make sure our garbage is tucked away somewhere, otherwise the kangaroos will play with it or eat it. We had one garbage bag and we decided to place it on our rooftop, under our roof rack, because we figured they wouldn't be able to reach it there. During the night we both woke up, as something was walking on our roof. Jeffrey went out of the car to see what was happening, and that's when he saw a possum trying to get the garbage bag and he looked startled when he saw Jeffrey. So he dropped the garbage bag and ran away.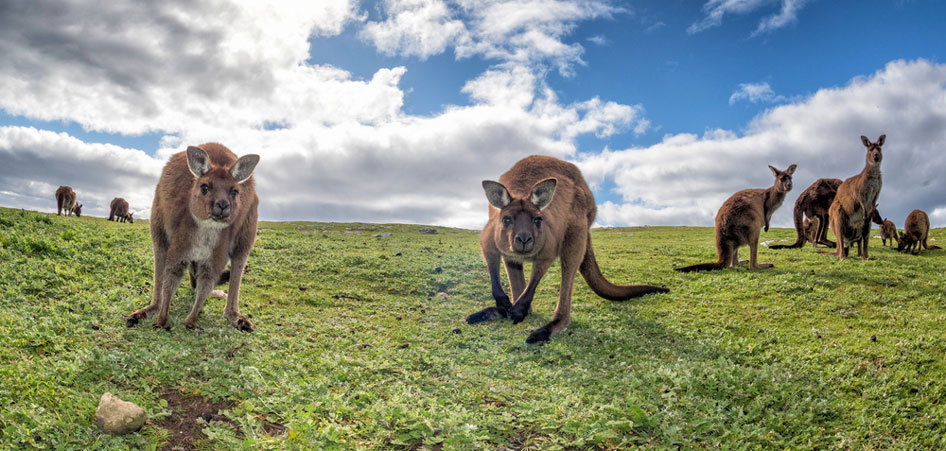 7. If you've had to settle down in any of the destinations you've visited, which one would it be and why?
To be honest we haven't really come across a place yet where we thought "this is where we want to stay and live our lives". Maybe because we are still in the middle of our travels and we are so excited about most of the destinations we encounter! Then we would have to live basically everywhere! Also, now we are travelling quite far from home, and if we would settle down somewhere in a foreign country, it would probably still be in Europe. Closer to our friends and family!
8. Three destinations on your bucket list or a planned trip that didn't pan out.
We didn't manage to visit Fraser Island and Tasmania, two destinations we really wanted to visit. But we hope to come back to Australia one day and visit them anyway! Before we went to Australia we also really wanted to go to Baltic States with a rental car, but we really needed all our money for our trip to Australia. Hopefully one day we'll do this too!
9. Your next step as a blogger (growth and strategies to up your reader base)
Although we are proud of our blog, we want to change the look of our blog on a daily basis. I think this is a thing many bloggers can relate to. You are never really satisfied! So on the long run we are still planning on changing the lay-out of our blog and create a logo that fits us. Also, we want to start sending out weekly newsletters to our readers and use Snapchat more frequently. We really like to connect with others, bloggers and non-bloggers, and both newsletters and Snapchat are a great way to stay in touch!

About ChapterTravel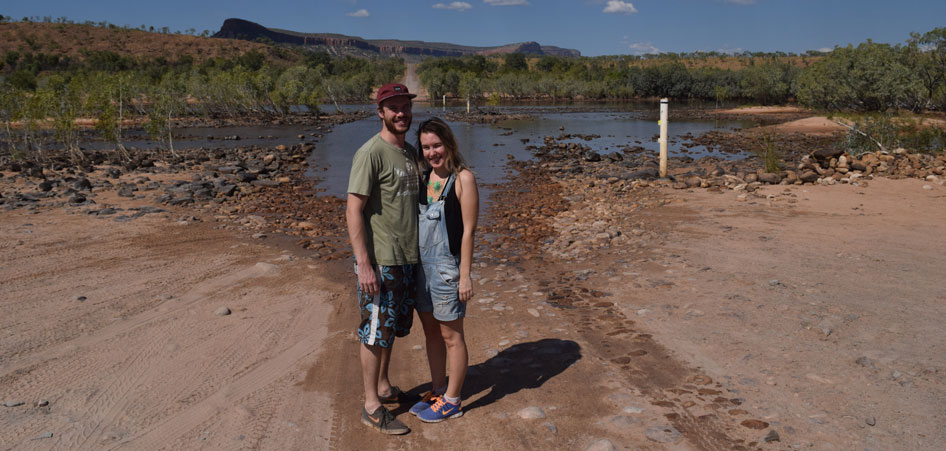 The 20-something Dutch duo–Jeffrey and Lisanne lead a nomadic life with great panache. The couple has been travelling together since 2015, exploring the world by taking up jobs in the countries they are travelling to. Unlike conventional travellers, they do not possess big savings or have high paying jobs. They effectively live up to the phrase 'when in Rome, do as the Romans' and their blog ChapterTravel pays an ode to all these travel adventures.