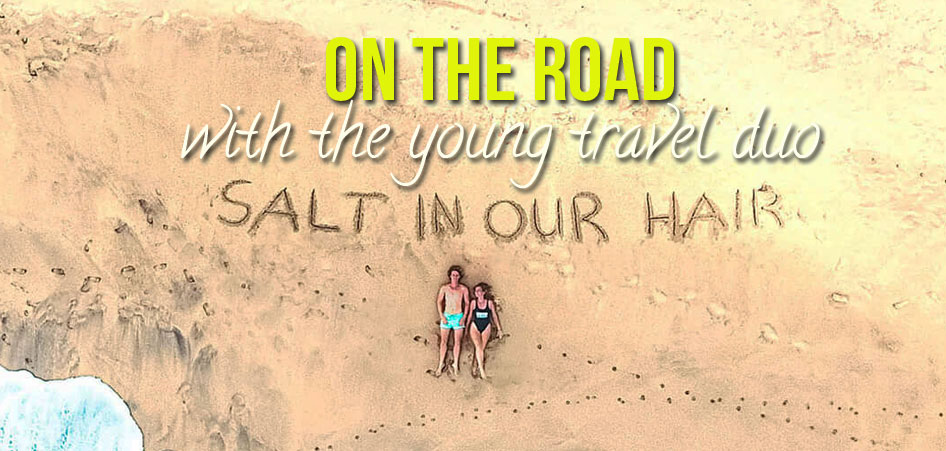 What do you get when two like-minded individuals share the same passion for travel, photography and sharing experiences? You get a young and restless couple who is always looking forward to new vistas and jotting down their travel tales accompanied by mind-blowing photographs on their travel blog, Salt in our Hair. Read on to know more about Hannah and Nick's exciting life as travel bloggers...
1. A brief bio of Nick and Hannah as individuals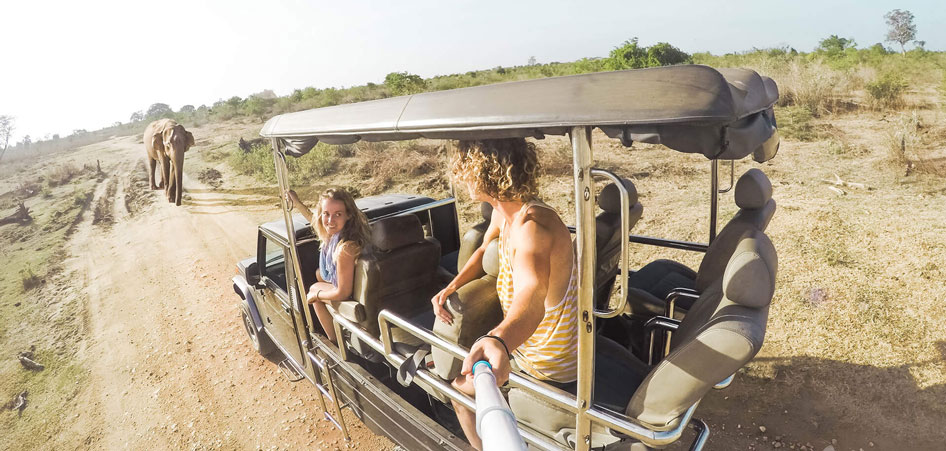 Nick
Hi I'm Nick, a web developer by profession and also love to shoot as much photos as I can while travelling, thus always seeking for those spots.
Hannah
I'm Hannah, a web designer and a travel enthusiast. Next to that, I can't resist puppy cuteness especially at the beach with sunset.

2. A little about their first trip together...

Our first trip together was a city trip to Rome, Italy. It was a birthday gift from Nick to Hannah. We immediately noticed we both loved being on the road and explore a city together. Rome was beautiful, the food in this city was delicious but the ice cream was indescribably good.

3. Tell us how you kick-started your journey as travel bloggers?
We went on a backpacking trip and after returning we had a following because of our Instagram photos. We decided to start writing blogs about the problems we conquered, which is now running for six months and is getting really popular.
4. Do you'll travel full-time?

We don't travel full time; and if we were, it still would be a combination of travelling and settling down for a month to work as freelance web developer, web designer and bloggers. But we aren't there yet!
5. Which is your favourite country and why?

Probably Vietnam, although this is a tough decision; I think it's because that country surprised us so much...from extra-cold mountain hikes in the desert to 30-degree beach sunsets in the south.
6. Best food/cuisine according to you'll...
Vietnam has the best cuisine by far! We would die to eat good Vietnamese food somewhere.
7. Five travel-essentials that you'll never forget to carry?

Personally for us that will be
1. Camera
2. Food, to prevent grumpiness hahaha
3. Sunscreen
4. Water
5. Spare batteries / charger

8. Share with us one of your memorable journey that you captured using GoPro.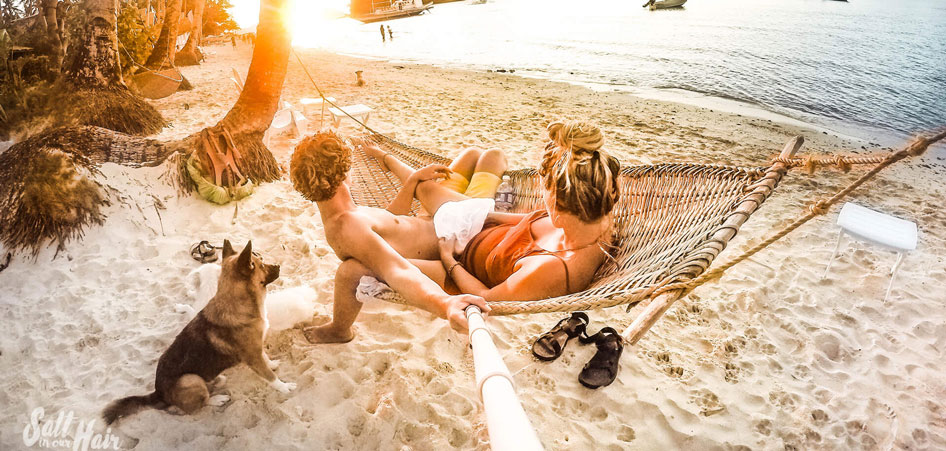 Since we already told something about Vietnam, we've picked the Philippines. This was probably the most beautiful country we've been to. The people were so kind and proud of their home country.
To view the video click here.

9. Three visuals that sum up your journeys around the world.

1. We rented a kayak and did our own tour around one of the most beautiful places in the world—El Nido, Palawan. On this trip we spotted a hornbill bird, a wild monkey and a huge lizard on the beach.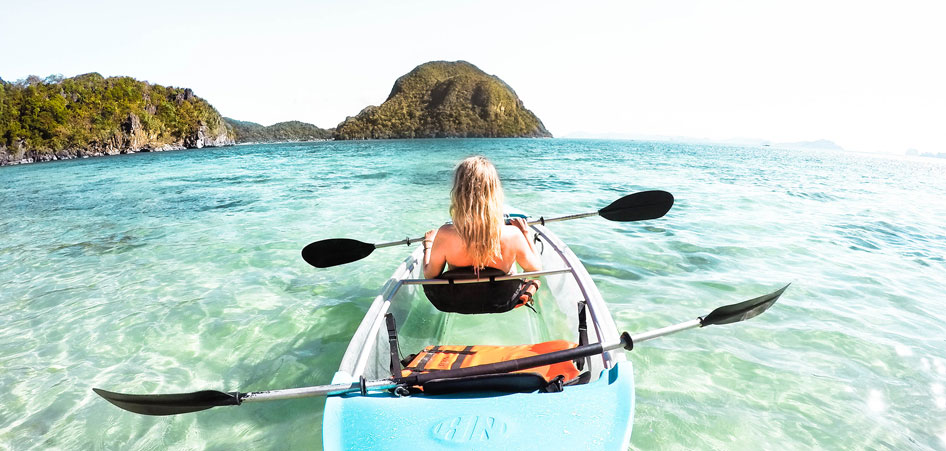 2. Swinging around in paradise - Unawatuna, Sri Lanka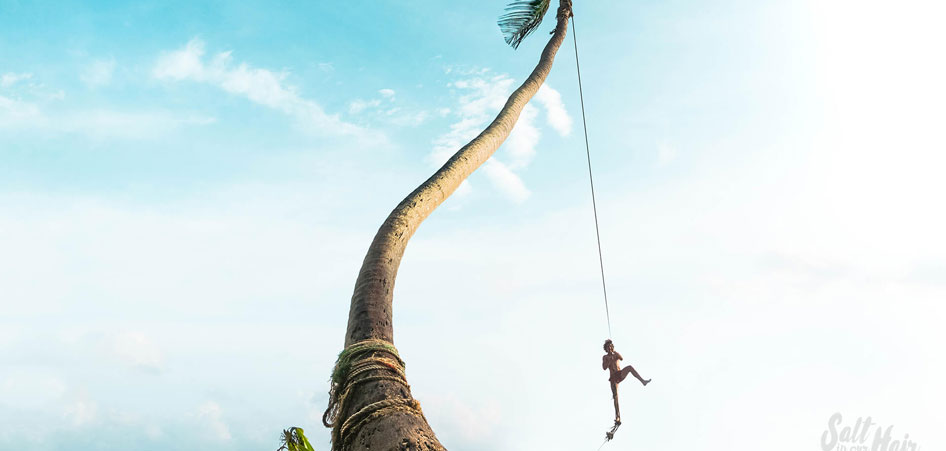 3. A two-day hike through the valley and rice fields of Sapa, Vietnam. One of our best experiences in life so far.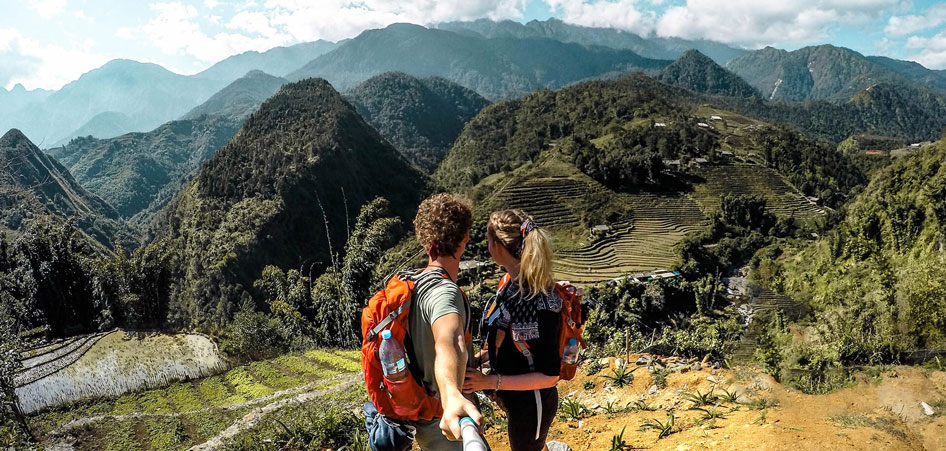 10. Share with us your favourite travel quote
"Remember to Live"...I'm not sure who officially wrote it but we came up with this on our last trip.

About Salt in our Hair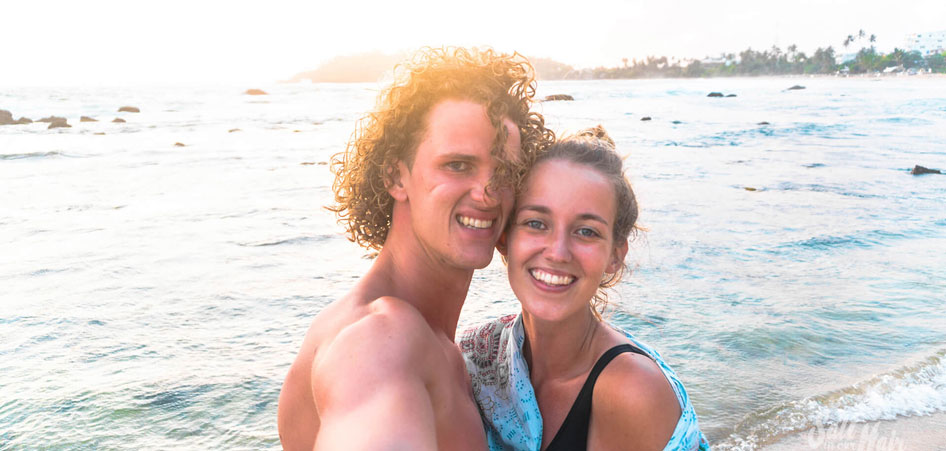 Nick comes across as your regular graduate who is going about his work and so does Hannah. However, this young couple from Netherlands is one vivacious and fun-loving couple that never shies from the unexpected and unexplored. They go about travelling the globe, clicking perfect pictures (as Nick puts it) and narrating their experiences on their travel blog, with a pleasantly quirky name.
Check out their dreamy travel photos on Instagram @Salt in our Hair,YouTube, or SaltinourHair.com