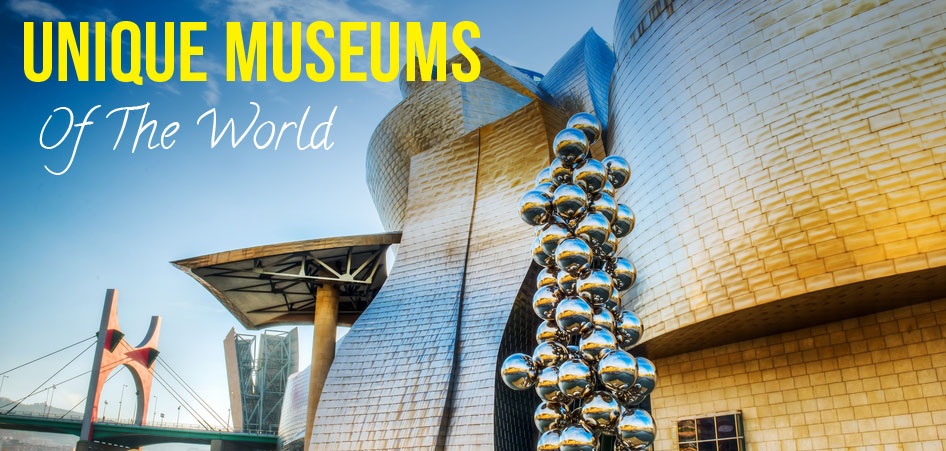 Not all museums are about stuffy galleries and tight security. There are some seriously quirky and fun museums out there that completely turn around the dull reputations that these galleries have always seemed to carry. Some have some bizarre artefacts on display while some are just wonderfully weird and eye catching. Listed below are some of these truly awesome places that you'll instantly want to visit – just to see if they really exist!
1. Avanos Hair Museum, Turkey

Image Credit: Guff
You read it right, this is a hair museum! Known for being one of the weirdest museums in the world, this one definitely should be on your list if you're into visiting odd, out-of-the-ordinary places. Turkish potter Chez Galip is said to have started this museum over 30 years ago, when a friend of his cut a piece of her hair and left it for him as something to remember her by. Ever since, an impressive collection of differently coloured locks from over 16,000 different women has been created. Situated in a cave before Galib's pottery establishment, the place has hair samples hanging from every surface – the walls, ceiling, everywhere except the floor. Several women visiting this place continue to leave samples of their hair to add to the collection!
http://travelibro.com/destinations/turkey/featured-cities
2. Museum of Broken Relationships, Zagreb, Croatia

Image Credit: paul prescott / Shutterstock.com
Exactly what it sounds like, this museum exhibits objects left over from former lovers, accompanied by a brief description of the item. Set up by a film producer Olinka Vištica and a sculptor Dražen Grubišić, after their 3 year relationship came to an end, this museum has also won an award in 2011 for Europe's Most Innovative Museum. Displaying items donated by various individuals, the museum also went on a world tour, visiting Argentina, Bosnia & Herzegovina, Germany, South Africa, Turkey, UK and the USA among other countries, and collected several other items along the way, donated by the public. The Museum of Broken Relationships represents the fragility of human relationship and also acts as a sort of catharsis for the people who donate items from their broken relations.
http://travelibro.com/cities/zagreb
3. Momofuku Ando Instant Ramen Museum, Ikeda, Japan

Image Credit: Lewis Tse Pui Lung / Shutterstock.com
Who doesn't love a meal of steaming hot instant noodles – the ultimate comfort food! For a food item so widely loved, it's only fitting that there is a museum dedicated to it and its creator. Momofoku Ando invented ramen noodles and cup-noodles in Japan sometime during the 1950s under the brand Nissin Foods. The museum displays various exhibits covering the history of ramen noodles and also covers Momofoku's story. The museum also features a workshop that permits visitors to make their own fresh ramen noodles and enjoy a hot bowlful right then and there. There is also a noodle factory that allows visitors to put together their own cup-noodles with pre-made ingredients!
http://travelibro.com/destinations/japan/must-dos
4. International Cryptozoology Museum, Portland, USA

Image Credit: Viralscape
A rather exciting place to be, the International Cryptozoology Museum is all about trying to prove the existence of animals or creatures that have not yet been proven to exist. With the aim to educate and share information, this museum exhibits various things like specimens, artefacts, hair samples, native art and even fecal matter, related to mythical and unverified creatures like the Yeti or Bigfoot. It also encompasses the study of animals of recent discovery, such as the coelacanth, okapi, mega-mouth shark, giant panda, and mountain gorilla. Whether or not you're a cynic, this place will definitely have you doubting your belief about the unknown!
http://travelibro.com/destinations/united-states-of-america/featured-cities
5. Cancun Underwater Museum, Mexico

Image Credit: Places To See In Your Lifetime
Scuba diving lovers, rejoice! This museum, as its name suggests, is submerged below the sea, and requires those interested to view it, to strap on scuba gear and dive underwater to be appreciated. With over 500 sculptures submerged between three and six metres, the museum was thought up by Marine Park Director Jaime Gonzalez Canto with the help of sculptor Jason deCaires Taylor. These sculptures are all made out of pH-neutral clay so as to promote marine growth as the founders intended the sculptures to naturally be formed into coral reefs. If you're not a fan of deep sea diving, fret not! There are shallow areas where you can go snorkelling instead and view the museum from glass bottom boats!
http://travelibro.com/cities/cancun
6. International UFO Museum and Research Centre, New Mexico, USA

Image Credit: CrackerClips Stock Media / Shutterstock.com
Who doesn't get excited at the mention of the possibility of the existence of extra-terrestrial life? The International UFO Museum is the perfect place for those fanatics who staunchly believe in extra-terrestrial lives. Visit this museum to learn more about the supposed UFO crash in Roswell in July 1947 and following (supposed) attempts by the government to cover it up. The exhibits include information on the Roswell incident, crop circles, sightings, Area 51, ancient astronauts and alien abductions. The exhibits are so designed as to instil an instant curiosity among the visitors. So if you're a cynic, be prepared to have your beliefs shaken!
http://travelibro.com/destinations/united-states-of-america/must-dos
7. Kuala Lumpur Butterfly Park, Malaysia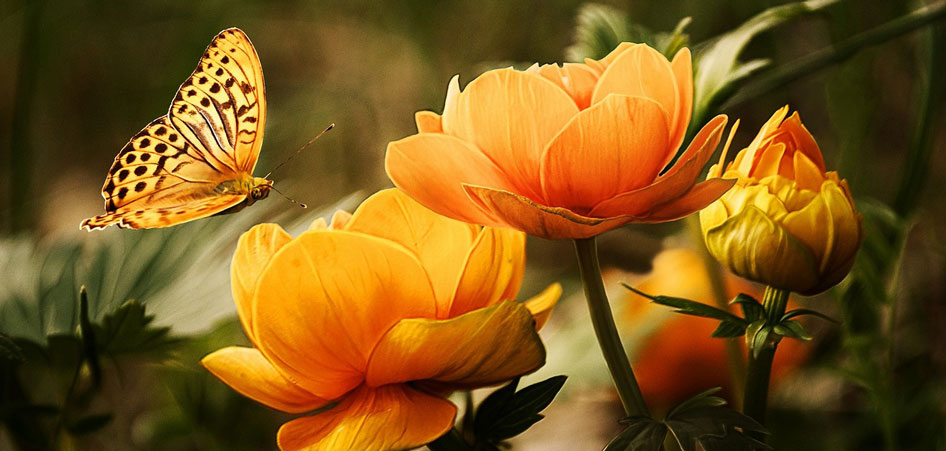 A gorgeous paradise where butterflies dance amongst ferns and scented flowers – has to be beautiful right? Welcome to Kuala Lumpur Butterfly Park, the one of the largest butterfly gardens in the world. This veritable haven spans across 80,000 sq.ft. of stunning landscaped gardens, and houses over 5,000 gorgeous, multi-coloured butterflies. Extremely popular amongst tourists, this park promises to instantly cheer you up with its colourful beauty and the fairy tale like air the butterflies provide. The place also houses an exhibition area with information on the endless species of butterflies.
http://travelibro.com/destinations/malaysia/must-dos
8. Mini Bottle Gallery, Oslo, Norway

Image Credit: The Mini Bottle Gallery
What began as an odd hobby of the owner is now a one-of-its-kind museum! Known as the only Mini Bottle Museum in the World, this museum features the largest collections of miniature bottles in the world. These bottles are laid out according to colours or themes, with upto 53,000 bottles exhibited in 50 different installations. Some of the bottles are filled with berries and fruits, and some, oddly enough, even worms and mice. They also, of course, have a bar, because browsing a museum while sipping on a drink or two makes the whole experience so much more fun!
http://travelibro.com/cities/oslo
9. Old Umbrella Shop, Launceston, Australia

Image Credit: National Trust
One of the oldest shops in Tasmania and run by the same family for over three generations, the shop displays umbrellas ranging in age across the 20th Century and offers an experience quite different from regular retail practice. Dedicated to just umbrellas, you can find a whole variety of them in various colours and designs, some of them from years ago. Some of these are even for sale! Holding its own in spite of how old it is, it's no wonder that this shop has been made part of the National Trust.
http://travelibro.com/destinations/australia/featured-cities
10. House of Slaves, Dakar, Senegal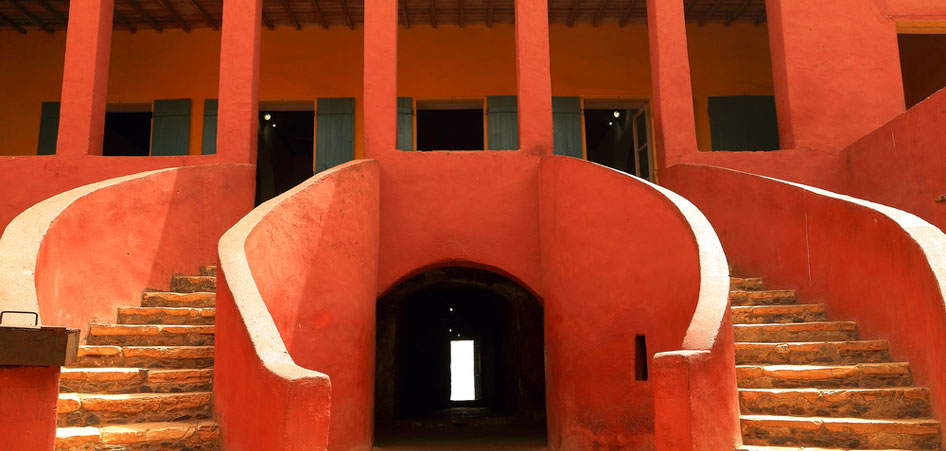 A museum dedicated to the Atlantic Slave trade, the House of Slaves was opened in 1962, memorialising the final exit point for the hundreds of slaves. It is believed that slaves were held in great numbers in this building before being shipped directly to America, with upto 15 million slaves believed to have passed through the 'Door of No Return' here. This belief has made this not only a popular tourist attraction, but also the site for a dozen visits by several world leaders. Tours through the basement cells are conducted where visitors can see the actual iron shackles that were used to chain the slaves. Several visitors experience highly emotional reactions to the place, although given the history of it, it's understandable.
Museum visits have lost the charm they used to hold, but some manage to keep the excitement alive with the unusual and fun exhibits and subjects they display. If you never considered adding museums in your to-dos while you're on a holiday, you may just want to reconsider!