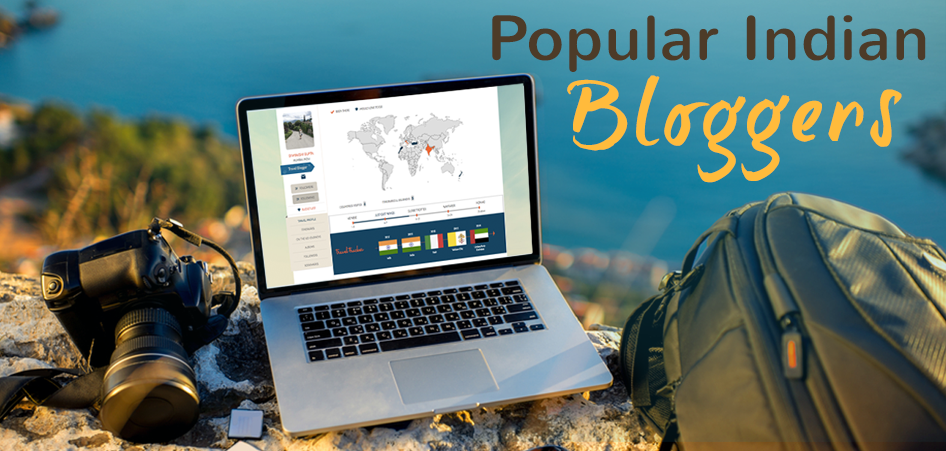 Blogging, until a few years ago was considered a mere hobby; however, today, it has turned into a full-fledged profession. While it's huge in the West, the trend has grown rapidly in India as well. After all, it's such an easy and great way to share your ideas with people as well as read some wonderful blogs. And along with the rise in blogging, the travel culture in India too has peaked. Whether solo or in a group, travelling is undoubtedly one of the most exhilarating experiences in the world. So to indulge you'll, we have gathered some of the best travel bloggers of the country who wish to share their experience with you. Thus, embark on this wanderlust and follow the top 15 travel blogs in India right now!
Exotic Gringo – Kaushal Karkhanis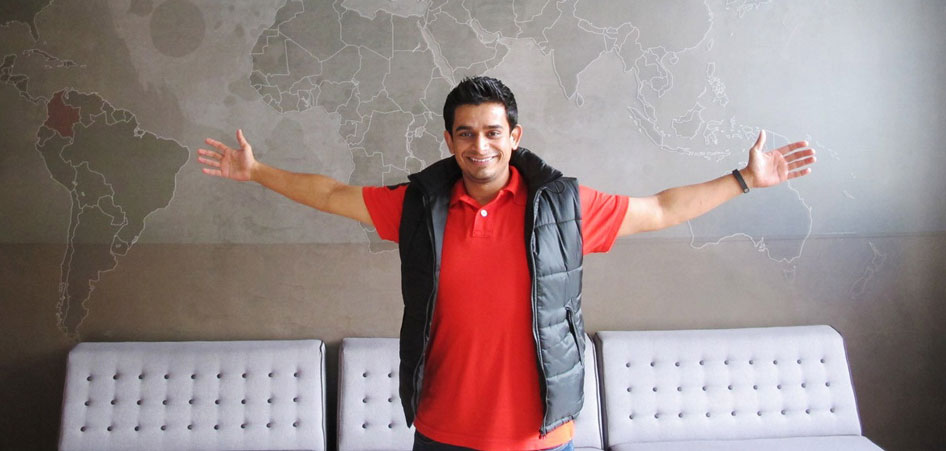 A digital nomad, Kaushal Karkhanis is a digital strategist and travel blogger from Mumbai who started his travel journey in 2007 from Goa and has since travelled solo through America, Scandinavia and South America. His unusual mission is to 'always be a year younger than the number of countries I've visited'. He loves meeting new people, interacting with them and soaking in the culture of a new place, while educating his readers on the wonders of the places he explores. His blog 'Exotic Gringo', has memories of his voyages as well as travel hacks and planning tips that can be used by aspiring travellers.
A Boy Who Travels – Shubham Mansingka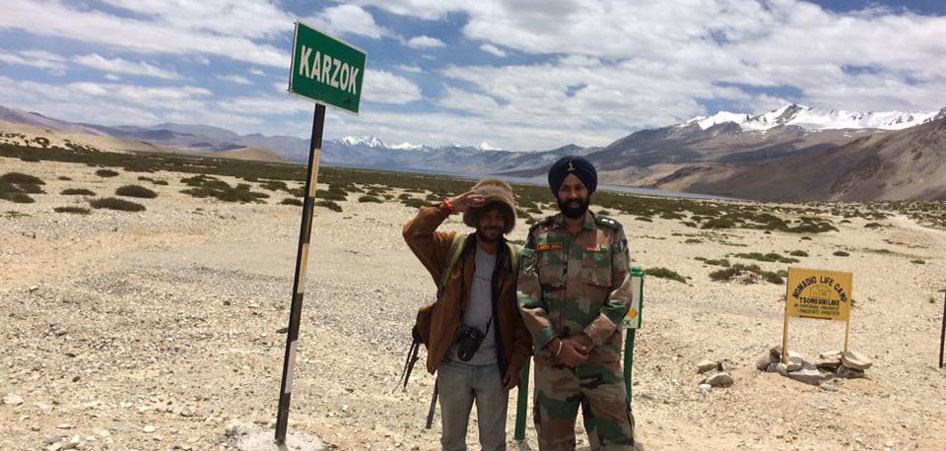 Inspired by his mother's love for travel and living the simple life, Shubham Mansingka is a traveller who has found peace in the life of the road. Having battled with asthma his whole life, his passion for travel was brought to a stop. However, Shubham who was born to be a wanderer, continued to travel and his blog is an outlet through which he narrates his stories in an attempt to inspire other people. Along with writing he also experiments with photography. He is also a staunch believer in responsible travel and often prefers walking over using a mode of transport and opts for home stays. His blog 'A Boy Who Travels', has a very calming theme running through it and his content ranges from his personal stories to tips for aspiring explorers.
AnkiOnThe Move – Ankita Sinha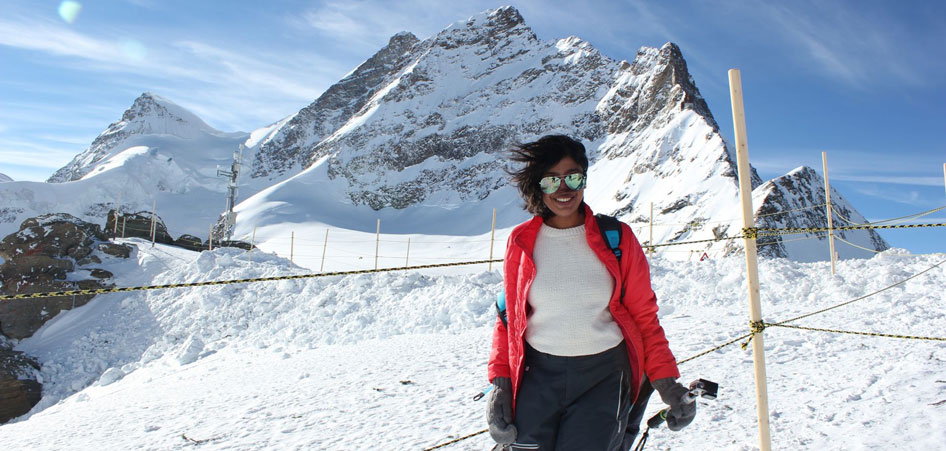 With over 20,000 blog views a month, Ankita Sinha's award-winning blog is a quirky and interesting haven for everything from her travel stories to her fashion journalism. She has travelled to 18 countries and documented her journey through 300+ travel stories and 80+ vlogs. She's an adventure seeker and has experienced everything imaginable, from skydiving to bubble soccer. Her blog 'AnkiOnTheMove', is the ideal place to absorb knowledge about travel and culture because of the positive and energetic vibes she gives out.
Siddhartha Joshi - The Wanderer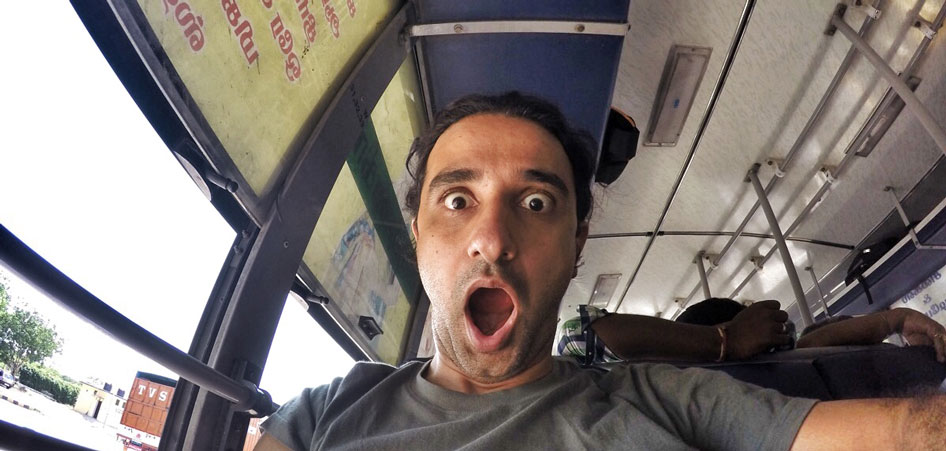 Started in 2010, 'The Wanderer' is a travel and living blog started by Siddhartha Joshi. An avid traveller, he believes in the concept of a world without borders and has covered 4 continents and is still pursuing his love for travel. His blog covers travel tips, photography tips, travelogues, travel product and lifestyle reviews, while he also runs a travel channel on YouTube. A modern day nomad, he has received many acclamations for his work and has also given a TEDx talk on travel and life.
Lemonicks– Nisha Jha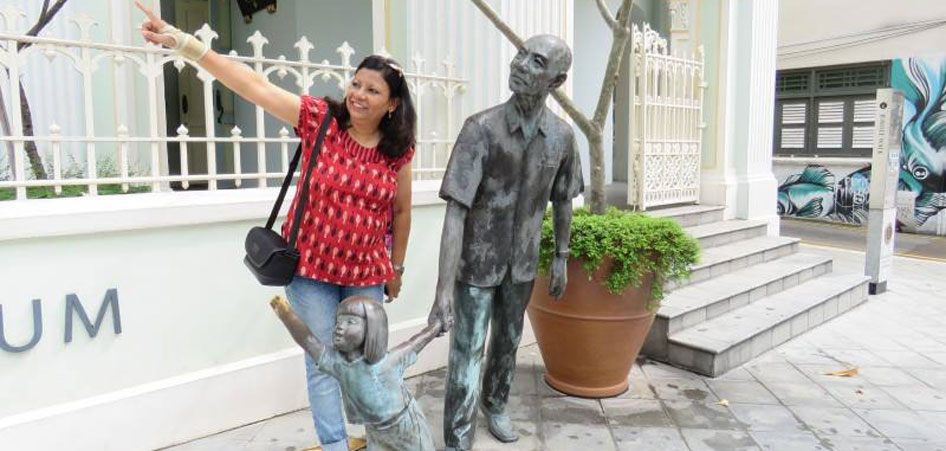 A global traveller, Nisha Jha believes that the journey is more important than the company. She wants to create and count memories rather than the places she's visited. She has achieved a lot in her years of professional travel life, having won many awards and is the only Indian travel blogger to be featured in a Yahoo Travel video. Though she is the founder of the blog, she is joined by her partner Vasu who is a part of her on-going adventures. The blog 'Lemonicks', has a host of stories by the travelling duo, who travel to enjoy and to share their experiences.
Quirky Wanderer – Divyakshi Gupta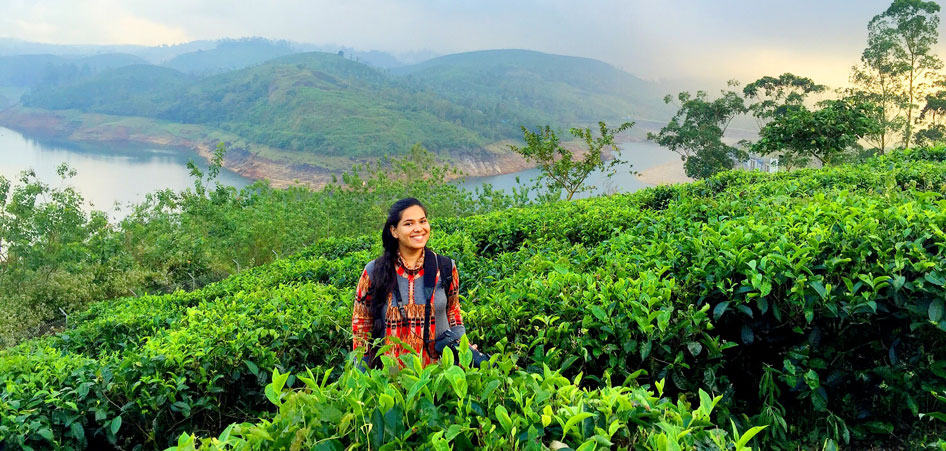 This travel blog is founded by the 'Quirky Wanderer', Divyakshi Gupta. Her blog includes very interesting personal stories of her travel life along with beautiful photography of people and places. She covers many aspects including lifestyle and food. She also writes reviews of everything from technology to transport. Her blog is a beautiful amalgamation of travel culture interlinked with other aspects of life.
Maverick Bird – Svetlana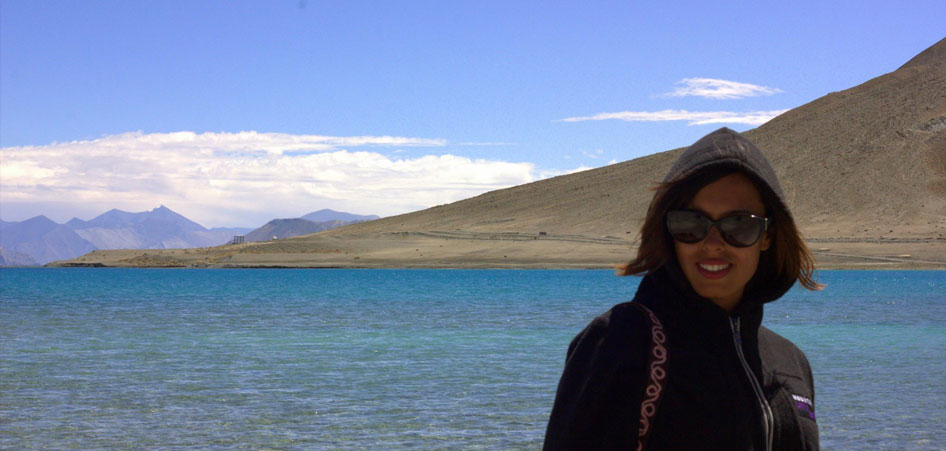 Having travelled to 35 countries, this ex flight attendant has a passion for converting her travel into vivid stories for readers to enjoy and soak in. A solo woman traveller and a mother, Svetlana's blog 'Maverick Bird', is a collection of short stories detailing her 15 years of travel. Her blog hosts interesting anecdotes, a guide for solo woman travellers, tips for general travellers, content about food and culture, travel photography, and also highlights the importance of being a responsible traveller.
Photo Katha – Rutavi Mehta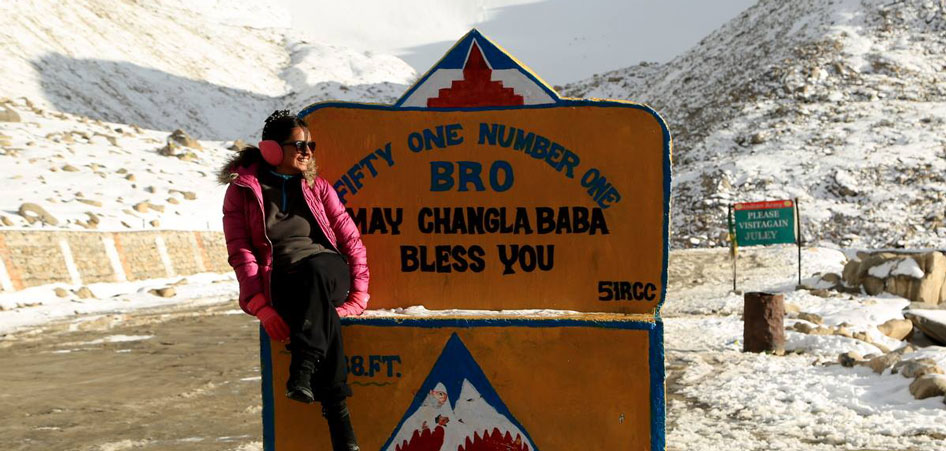 After working for 7 years in the hospitality industry, Rutavi Mehta quit her job to follow her passion for travel. Her blog 'PhotoKatha', which translates to Photo Stories is a space where travellers share their stories and where Rutavi runs campaigns with established travel companies as a travel consultant. Having written for platforms such as Lonely Planet and Huffington Post as well as being featured on travel shows for NDTV and challenges like Rickshaw Run, her blog is bursting with crazy and amazing travel stories, tips and photography. She believes in travelling responsibly and giving back to society by teaching for 2 months in Ladakh every year.
The Shooting Star – Shivya Nath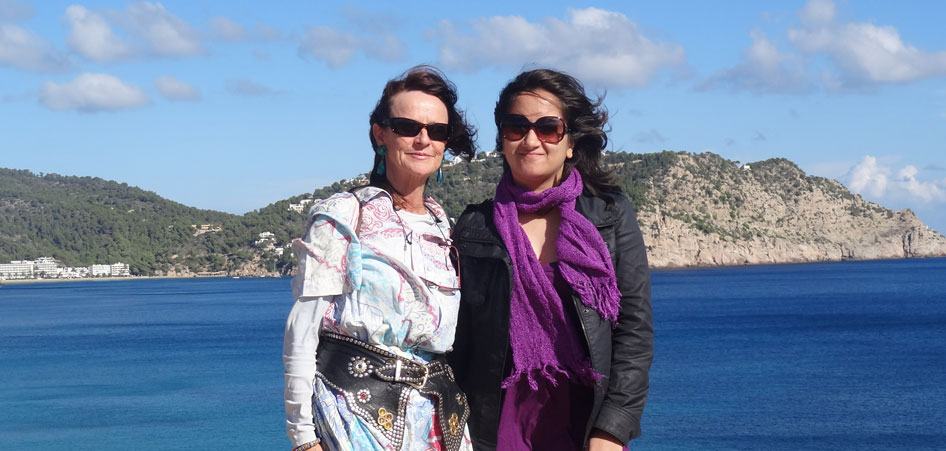 After a life-changing sabbatical to Western Europe and the Himalayas, Shivya Nath quit her corporate job in 2011 and started her blog 'The Shooting Star', which has since become one of the most popular travel blogs in India. Describing herself as 'just a girl who travels', she shares the stories of an Indian female traveller. An avid explorer, she accepts the road as her home and her blog contains interesting information about her travel including her personal experiences and other published works for platforms such as BBC Travel, National Geographic, The Hindu and more.
A Travel Blog Of An Indian Backpacker - Lakshmi Sharath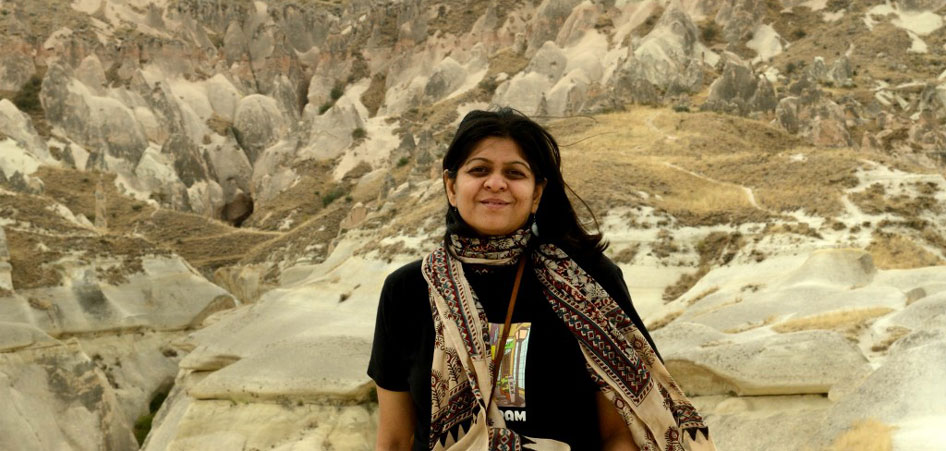 After covering 25 countries and 5 continents, Lakshmi Sharath has explored some of the most intricate parts of India and the world. Her love for travel has been prevalent since 2005 when she began her blog and in 2008 she won the award for India's best travel blog. She is a known figure in the media and has received many accolades for her work in the blogging, print and other media spheres. Her blog 'A Travel Blog Of An Indian Backpacker', explores her journeys from a personal and informative perspective, accompanied by beautiful photography.
Romancing The Planet – Sai Karthik Reddy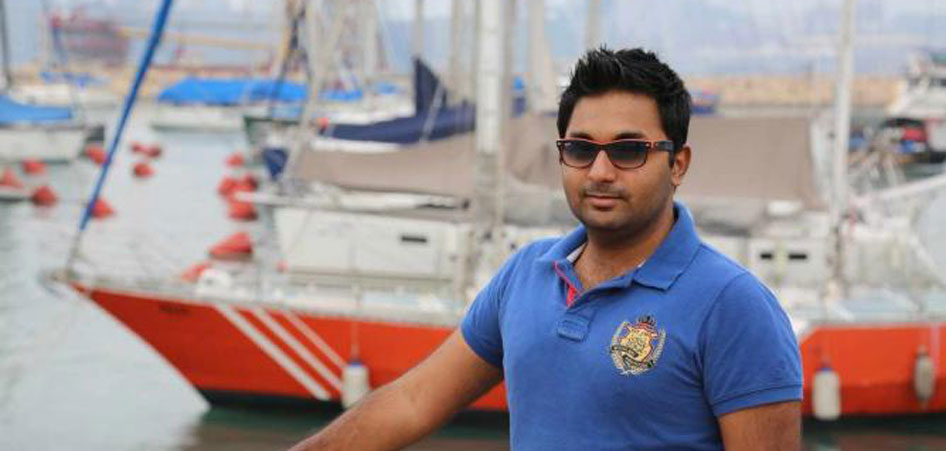 A travel novice, Sai began his journey of wanderlust in 2012 after completing his MBA. He had a lot to learn about travel, which he did with years of experience by visiting more than 12 countries. His passion is to share his stories and knowledge with other aspiring travellers and to help them see the places he can't explain through stunning pictures. Till now, he has travelled exclusively to Asian countries and his blog 'Romancing The Planet', includes his stories, travel planning, Do's & Don'ts and travel photography.
Be On The Road – Sankara Subramanian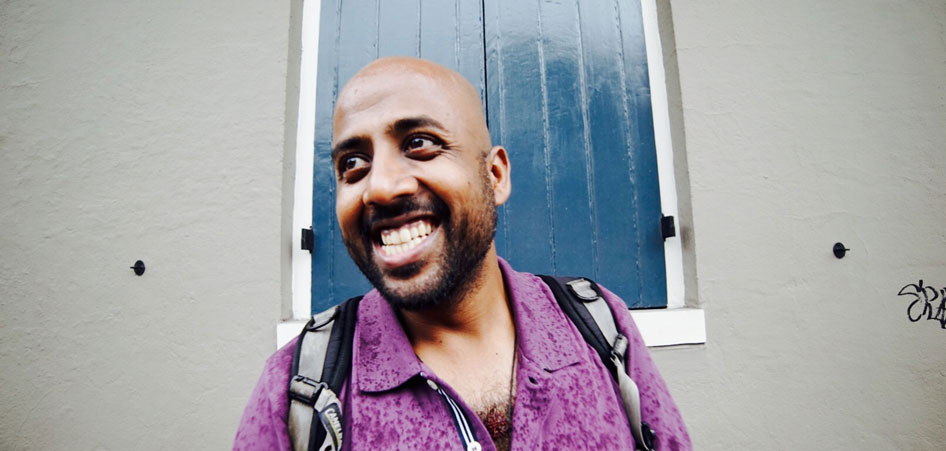 Easily one of the best curated travel blogs in India, 'Be On The Road' is the brainchild of professional travel blogger Sankara. Started in 2009, he brought together his passion for travel, blogging and photography and made it into a viable profession. Sankara feels the most at home when he's on the road and this is seen through the vast amount of content on his blog. It covers his personal stories and tips and the relationship of travel with food, fashion, technology, gear, finance, visa and others. Along with exploring the world he is also a travel consultant, digital marketing professional, travel photographer and blog manager.
Inditales – Anuradha Goyal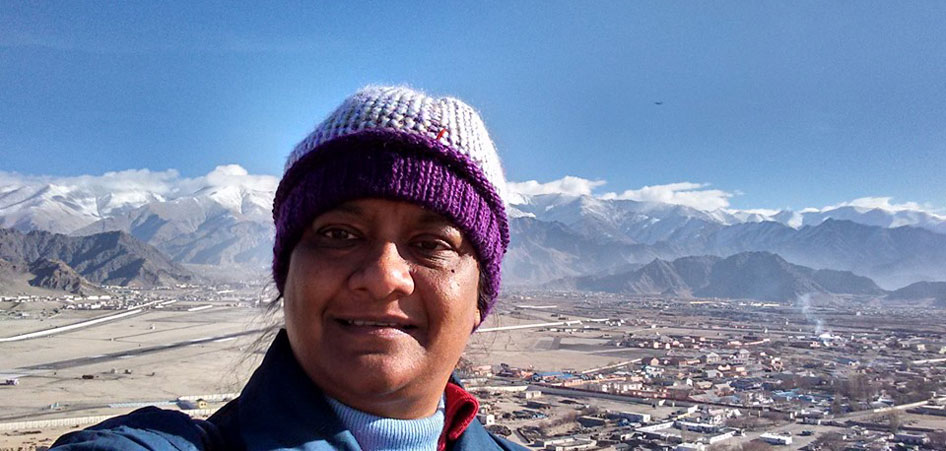 Started in 2004, 'Inditales' is owned by Anuradha Goyal who has turned her love of travel into a space where she shares her travel stories and also she connects with her readers who contribute their own experiences and ideas. After working in the IT industry for over 12 years, Anuradha is now a consultant in Business Innovation and also runs her two blogs, Inditales and AnuReviews. Inditales covers her experiences of national and international travel as well as reviews of hotels, products and restaurants all over the world. It has also been highly acclaimed through the years on various media and print platforms.
The Tiny Taster – Roxanne Bamboat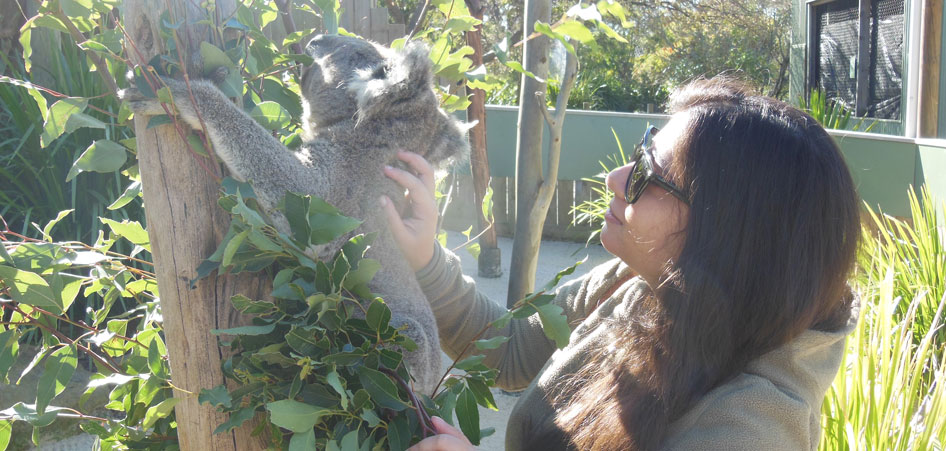 Her passion for food led her to start her blog, and since then, this 'pint-sized' girl as she calls herself has been documenting her love for anything edible on 'The Tiny Taster'. She spends most of her time on a food trail savouring the city's culinary offerings. Today, Roxanne not only describes her culinary tales but narrates her travels to different cities and countries in her travel posts. Besides contributing to various publications and lifestyle portals, she dreams of expanding her blog and to offers insights to all those who plan a holiday to these destinations.
Kunzum – Ajay Jain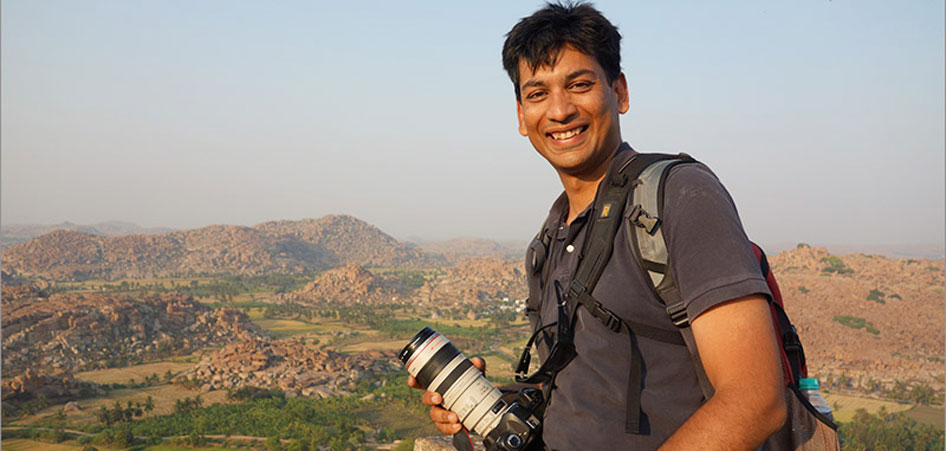 Starting in the summer of 2007 Ajay's journey to the high altitude Kunzum La (Pass) in the Lahaul Spiti region of Himachal Pradesh led to a love affair with travel, which perhaps he had never imagined. Since then, Ajay, a writer, journalist and photographer who has written extensively for national publications, has crossed many milestones, 'literally and figuratively' as he says. He has covered 80,000 km on Indian roads, flown to innumerable countries, written five printed travel books and more than 40,000 e-books. Besides, Kunzum Travel Café, a bricks and mortar joint for travel enthusiasts, in New Delhi, is a brainchild of Ajay. Here, travellers can come together as a community, read travel books, participate in events, share their tales with others, enjoy music, and more. There's also an e-mag, Kunzum travel mag that you can subscribe to for free. Today, Kunzum.com is more than just a blog…it is a place to glean all travel-related information as well as to share your travel stories with others.