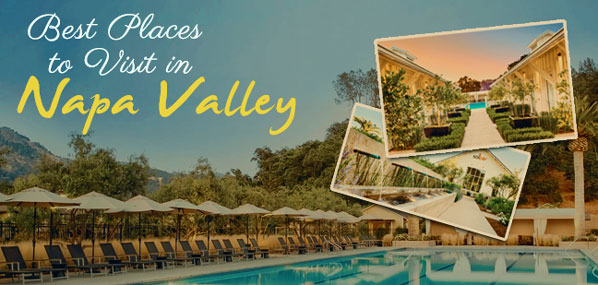 Are you planning a visit to Napa Valley; but are afraid you'll miss out on something unique? By incorporating these five activities into your itinerary, you're sure to have the Napa Valley experience of your dreams.
1. Soak up the Serenity at Spa Solage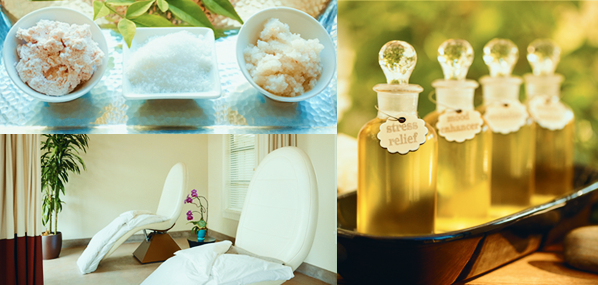 Image Credit: Solage Calistoga
Start your Napa Valley vacation off the right way with a stop at Spa Solage. Located in the heart of the lush valley, Spa Solage incorporates the serenity of the surroundings to bring guests the ultimate health and wellness services.
Choose from a long list of treatments and amenities including:
The Bathhouse and Mud Bar: Using healing geo-thermal pools and mineral-rich mud therapy, specialists bring health and wellness to a new level with their signature Mudslide treatment.
Body treatments: Choose from dozens of Spa Solage's signature massages and body treatments. Experience reprieve from daily stress and encourage healing of the body and mind.
Skin Care: With signature facials and advanced skin care treatments, Spa Solage specialists cleanse, exfoliate, extract, and massage your skin to give it a luminous, radiant, refreshed look that lasts.
Fitness and wellness: Detoxifying treatments, fitness sessions, rejuvenation packages, and more, offer guests the ultimate in spa wellness.
2. All Aboard the Napa Valley Wine Train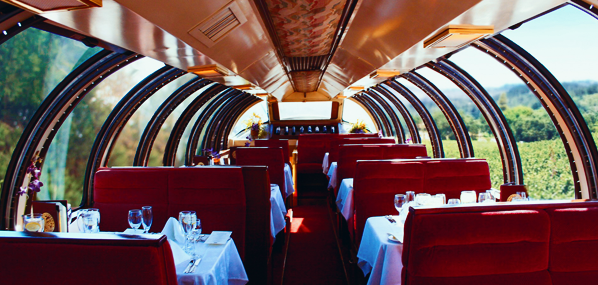 Image Credit: Napa Valley Wine Train
Take your Napa Valley dining experience to the next level by boarding the antique Napa Valley Wine Train. While traveling a 25-mile-long track, this dual-engined train offers guests mouth-watering regional foods and fabulous hard-to-find wines. Executive Chef Kelly Macdonald and staff work across three on-board kitchens to produce unforgettable dishes.
Along with delicious lunch and dinner meals, guests aboard The Napa Valley Wine Train get to meet local vintners, partake in murder mysteries, enjoy the wine tour and on-board wine tasting, and taste celebrity winemaker dinners. The Wine Train experience is great for celebrating special moments, enjoying everyday life, or creating Napa Valley memories that will last a lifetime.
3. Mingle With African Creatures in California Wine Country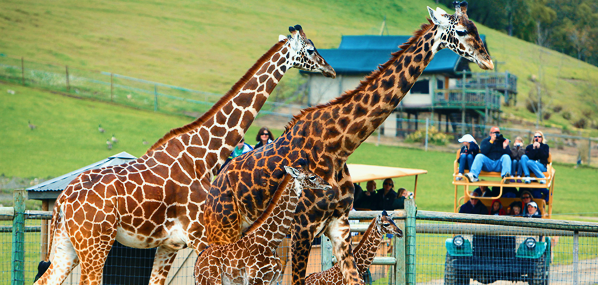 Image Credit: Safari West
With Safari West, visitors get to experience the wild creatures of Africa right in the heart of California Wine Country. Ideal for parties of any age or size, Safari West takes guests throughout the open-air zoo and gives them a firsthand look into the lives and culture of more than 400 exotic African species as they live and roam freely in their natural habitats.
Get up close and personal with the camels, gazelles, elands, zebras, and wildebeests, and take a deeper look at exotic animals like cheetahs and playful primates. Safari West is perfect for family adventures, corporate events, or friendly celebrations.
4. Sip Wines at St. Supery
Image Credit: St. Supery Estate Vineyards & Winery
As one of Napa Valley's top wineries, St. Supery Estate Vineyards & Winery is a 100 percent sustainably farmed winery. Located in the heart of the renowned, growing Rutherford region of Napa County, the St. Supery vineyards and winery are certified Napa Green. They are known for their exceptional Sauvignon Blanc, Cabernet Sauvignon, and estate red and white blends.
Be sure to check out St. Supery's Vineyard to Glass Tour, where guests experience world-class Napa Valley winemaking from the vineyard to the cellar. With guidance from trained wine educators, visitors get to experience the farming activities happening in the Ampelography Vineyard and discuss the current growing cycle. This tour includes a delicious tasting of four top wines.
5. Take a Trip into History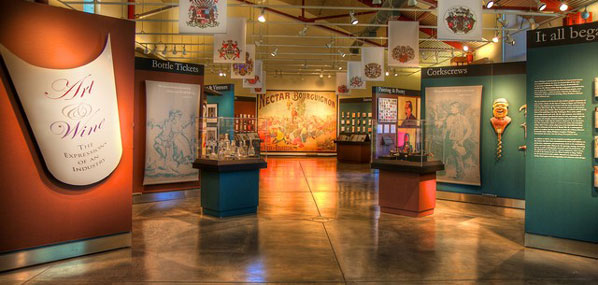 Image Credit: Visit Napa Valley
Visit the Napa Valley Museum and take a trip through the ages to see where this world-renowned location got its start. Dedicated to promoting the cultural and environmental heritage of the area, the Napa Valley Museum frequently changes exhibits to represent a diverse range of subjects from fine arts, to history, to natural sciences.
Located in Yountville on the grounds of the Veterans Home, the Napa Valley History Museum is a convenient stop no matter where you're staying in the Napa Valley area. Note that the museum is closed every Monday and all major holidays.
By making sure these activities make your to-do list, you'll be sure to experience a once-in-a-lifetime Napa Valley vacation.
- Megan Rothey, Digital Marketing Specialist at Solage Calistoga