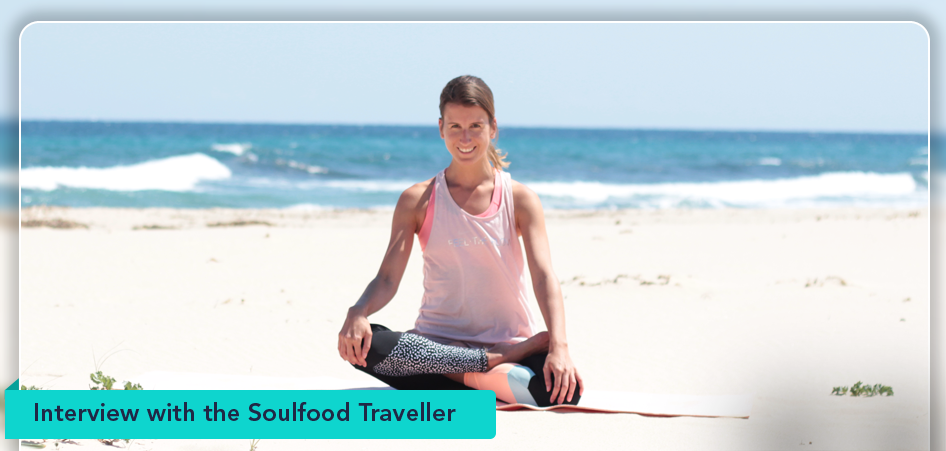 Spontaneous and go-getter are the adjectives that pop in your head when you hear of travel blogger Miriam Korczak of The Soulfood Traveller's journeys. Hailing from Cologne, Miriam chooses to call the world her oyster. In a brief conversation with Travelibro, this vivid practictioner of yoga and veganism tells us about her quest for intriguing cultures, sun, beautiful beaches, country-style food and quiet places to unwind with her yoga mat.
1. Tell us about life before you started travelling? How did you come to embrace veganism and yoga?
I was always fascinated by travelling. However it never occurred to me to go all by myself. It wasn't until my studies "forced" me to go abroad. I spent 3 months in LA and had the time of my life! A major heartbreak also played into the whole thing. I decided to explore the world alone and I eventually found myself again out there. By then, yoga had already entered my life and I was ready to make more changes. First I quit drinking, second I quit meat, third I quit all animal products. My lifestyle from a consumption oriented fashion person shifted towards a sustainable and more minimalist mindset.
2. Tell us about your very first trip and how old were you?
On my very first trip alone I was 26 and I went to LA. I attended a language school for three months. During this time, I met people from all over the world, improved my English and for the first time I felt free to follow my heart.

3. Do you work part-time when not travelling?

I'm a full time English and Economics teacher. Fortunately, this job allows me to travel a lot due to many holidays.

4. Have you struggled to find enough vegan options while travelling?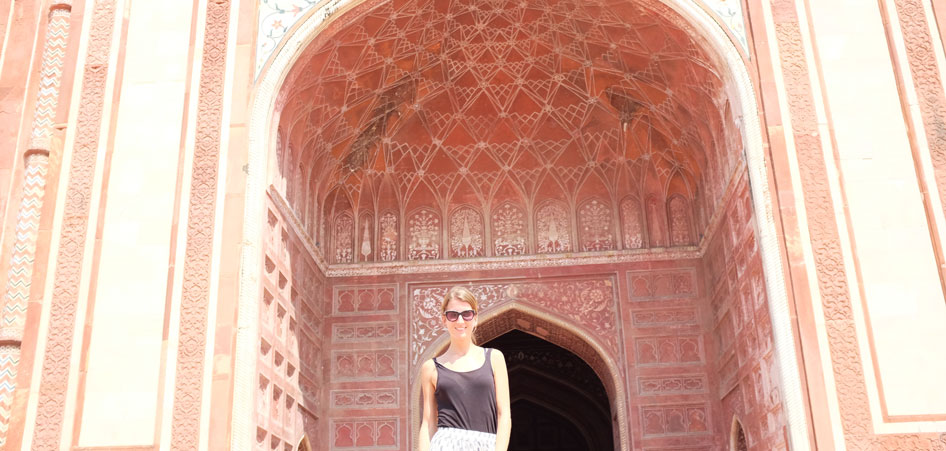 Yes and no. There are more and less vegan-friendly countries. Greece, for example, I found very difficult, whereas India, Sri Lanka and Thailand had a lot in stock for me. Did you know that around half of the Indian population is vegetarian? I did not. It's amazing.

5. Which is your favourite country and why?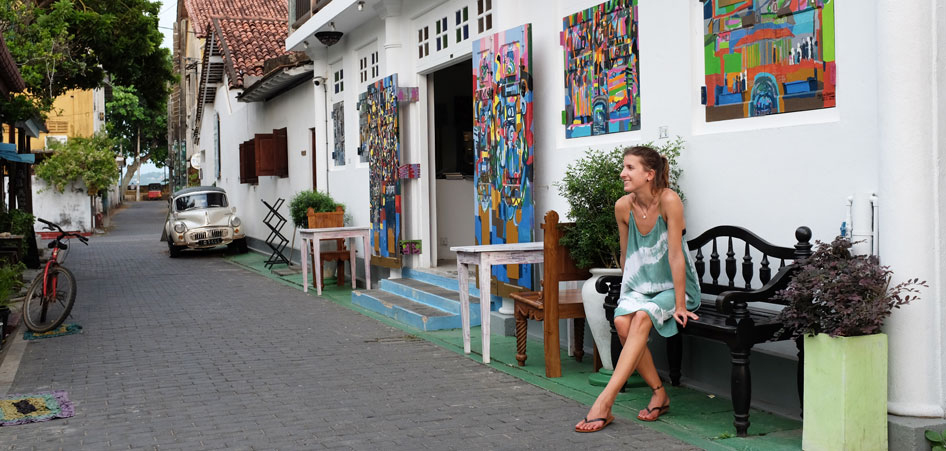 I love Sri Lanka. The beauty of its nature, may it be the lush green tea fields in the mountains, the jungle, the palm tree embroidered beaches, the crystal clear water or the amazing landscapes during train rides. Sri Lanka's people are very friendly, welcoming and hospitable. And the food is cheap and delicious and, most importantly, very accommodating for vegans – also due to the abundance of fresh fruits and veggies. Overall the cost of living there is very wallet-friendly.

6. Which is the best culture you have experienced?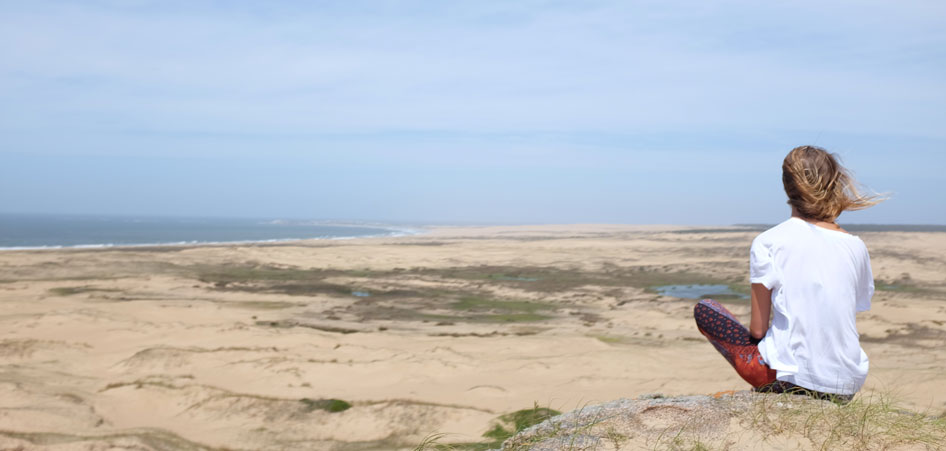 The Sri Lankan and Indian. Indians are so extremely hospitable and willing to share everything about their culture. But I also loved the Ecuadorian openness and way of life as well as the Uruguayan's "tranquil" pace of life.

7. Can you share some of your favourite travelling hacks with us.

If you get bitten by a mosquito, take a hot spoon from your tea or coffee and press it (after cooling down a bit for a few seconds) onto the fresh bite. It will turn red due to the heat but at the same time the histamine, which makes the bite itch, will be destroyed and you won't be annoyed by the urge to scratch.
Another hack is to roll your clothes instead of folding it. It allows you to accommodate more items and they will remain wrinkle-free.
8. Which are the three places on your bucket-list you wish to tick off next?

I really want to go to Israel, Mexico and the Philippines.

9. A piece of advice for aspiring travellers/bloggers

Just do it! Someone never achieved something by hesitating. Don't wait for the perfect moment, partner, salary, job. Just make it work.

10. Share with us your favourite travel quote.
"Though we travel the world over to find the beautiful, we must carry it with us or we find it not."
Ralph Waldo Emerson

About: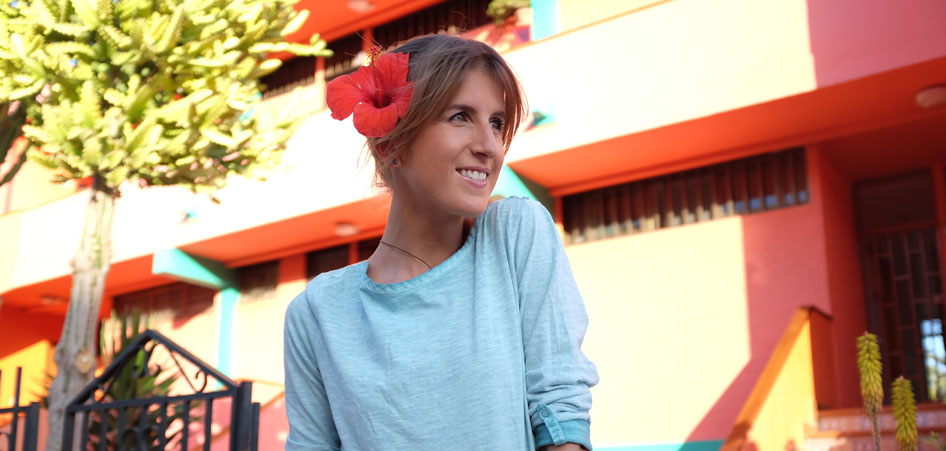 A full time teacher by profession, Miriam finds time for two things she loves most travel and yoga. Her blog The Soulfood Traveller is a window that allows a glimpse into the holistic approach reflected through her journeys. When not exploring the world, Miriam teaches English and economics.