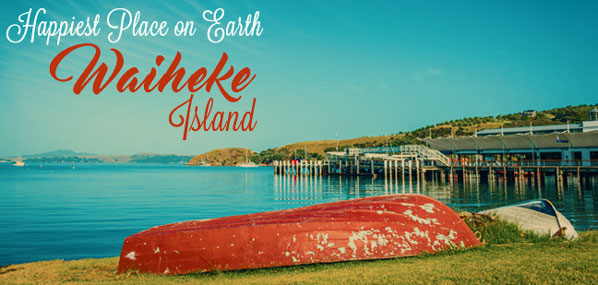 People travel for various reasons; some travel for food, some to absorb the pristine beauty, some others to simply getaway from chaos. Then there are those who travel to surround themselves with serenity and words. Following suit, Tara Higgins gave up the need to fit into the corporate mold after graduation. Her unique aspiration of reading books in beautiful places got better of her. She is famous for her blog Read to Travel and wants to spend the rest of her life reading books in beautiful places.
She shares one of her tales with us. Her journey to Waiheke Island is sure to sweep you off your feet.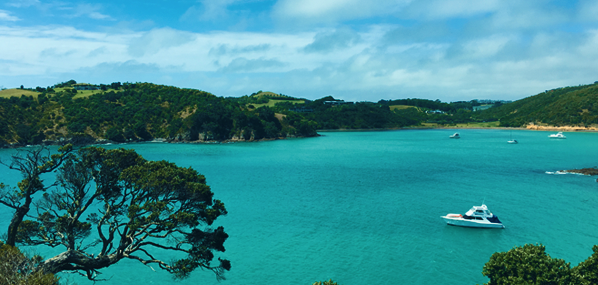 At the end of January, I left my suburban New England hometown and boarded a plane for Auckland, New Zealand. No job. No plans. Just a few cameras and one broken suitcase stuffed with way too many books.
After a week wandering around Auckland's city centre and the surrounding areas of Mount Eden, Rangitoto, and Devonport, I headed to nearby Waiheke Island to meet up with a friend of a friend I met online. She offered to let me stay with her for a week while I explored the island.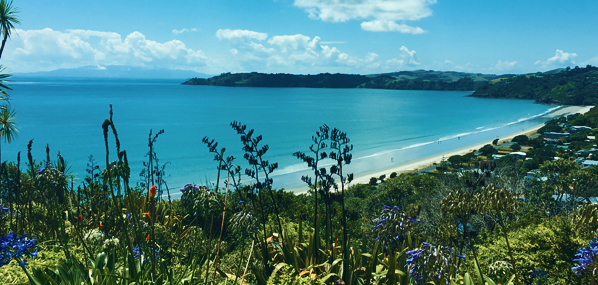 It was only a matter of days before I fell in love with the island. Stunning, travel magazine-worthy beaches were a stone's throw from seemingly everywhere I went. My new home rested atop a hill with views of a bay on either side. Sun- kissed pedestrians walked in and out of local businesses without shoes and stopped to kiss and chat in the village's main street. Everyone seemed to know one another. Good vibes radiated from every pore of the island. I could not believe that I had never heard of this place before.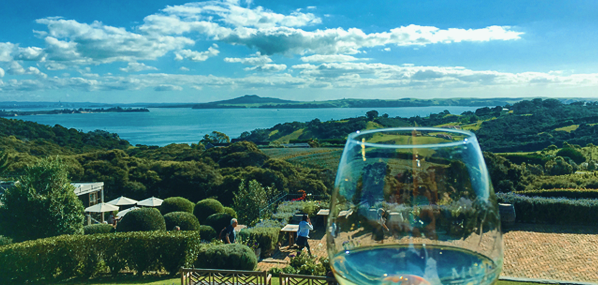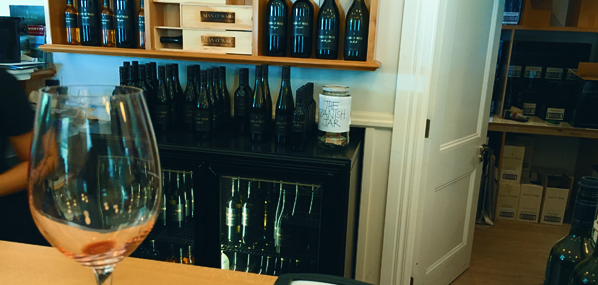 Just over 19 km in width, Waiheke Island is known to many as the "island of wine." Over thirty vineyards reside here making wine tasting one of the many wonderful activities to take part in. It is the third most populated island in New Zealand, after the North and South Islands with about 40,000 residents in the summer months and 9,000 in the winter months.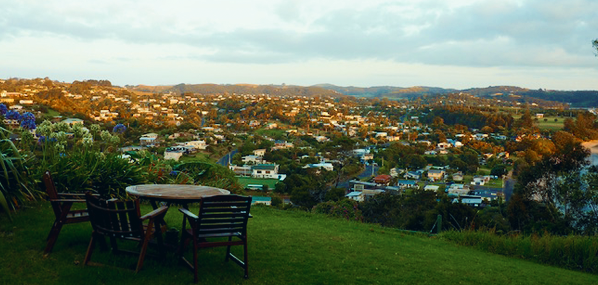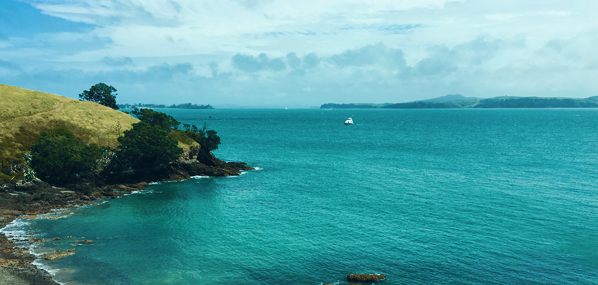 This year Lonely Planet rated Waiheke Island as 2016's fifth best destination in the world and I watched the tourists come pouring in from the ferry terminal all summer. It comes as no surprise that the magical island I fell in love with is gaining popularity. In addition to a wide array of vineyards and beaches to visit, the immense Te Ara Hura walking trail covers the entire island with gorgeous views over secluded beaches, through the bush and over the many rolling hills. On any given summer day, I could go kayaking, stand up paddle boarding, horse back riding, or zip lining.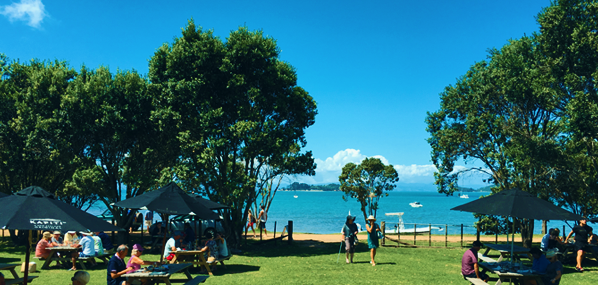 Waiheke Island is full of good wine, delicious food, and more kind souls than I could ever count. I have never met so many incredibly happy people living in one place. The good cheer is contagious and I had a smile on my face all summer long. If you ever have the opportunity to spend time on New Zealand's ever- growingly popular little island of wine, grab it with both hands and don't let it pass you by.
- Tara Higgins